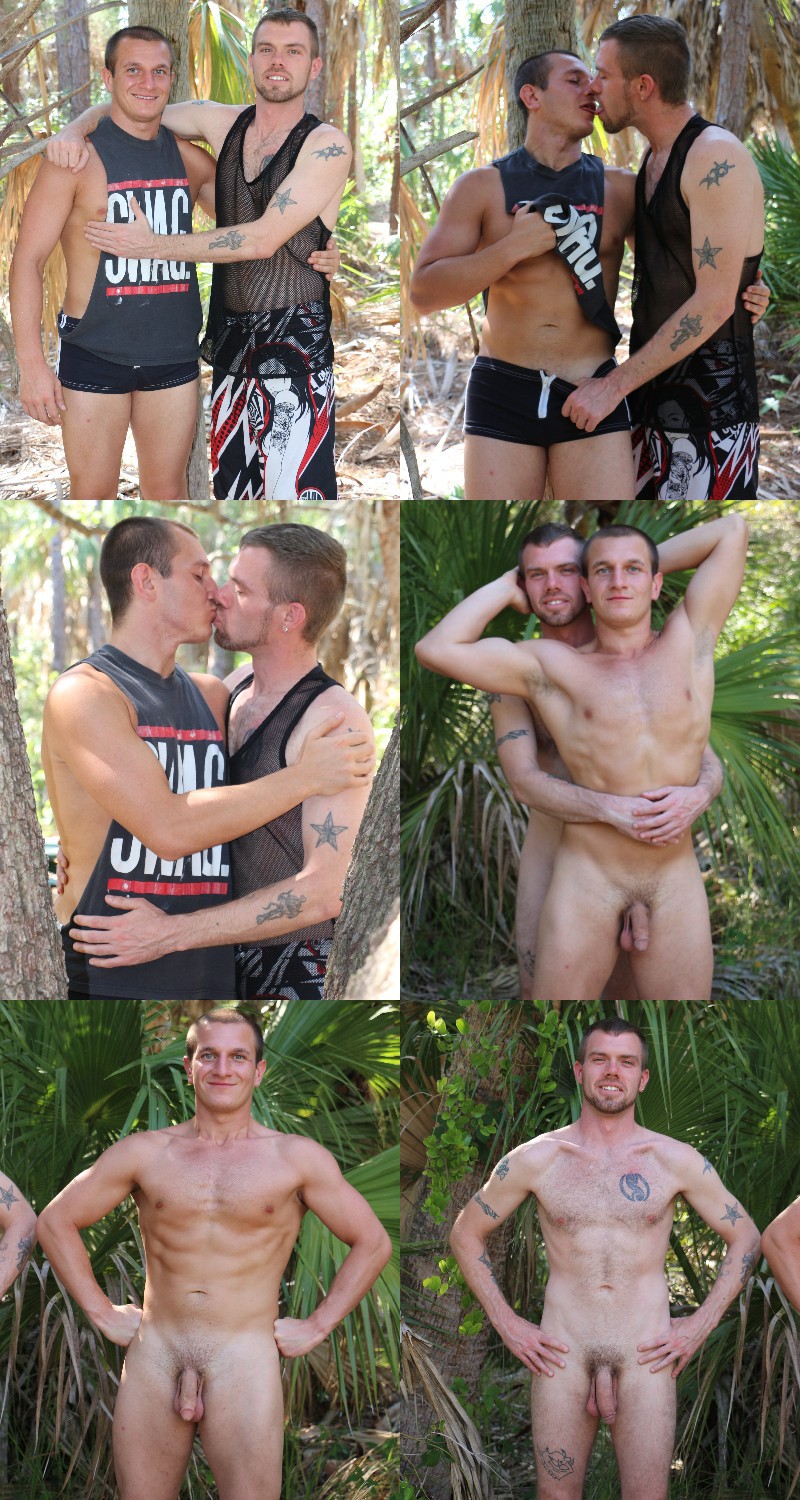 Watch Real Amateur Straight Guys Exploring Butt Sex
Straight guy Drake Hollister and his huge dick made a big splash on Gemini Men a few months back and he's been slowly expanding his repertoire of guy-on-guy sexual experiences. He's jacked his cock, played with dildos, gotten his meat sucked, and he's even topped and bottomed.
In this new video, after a day at the beach, Jay Diamond and Drake head back to the studio to chill out, and there, they discovered that each wanted to fuck the other. But Jay was nervous about Drake's big dick (it's 10 inches long!) so he tops first.
The size of Drake's cock doesn't prevent Jay from trying to gulp down as much of it as he can. But the thought of fucking his buddy's takes over and Jay slides inside Drake. And the stud loves it. In case you're wondering how a real straight guy can enjoy getting fucked so much, Drake's girlfriend regularly pegs him, but he says a real cock feels better. Boy have things changed since I was a young gay men, welcome to the new millennium!
Then Drake pushes Jay against the wall and has his turn. Jay can't believe this giant cock is plunging in his hole. He lies on his back and Drake fucks the cum out of him. The guys finish off this scene with a hot shower where they continue to enjoy each other a little bit more. Spread the word, ass play is for straight guys too!