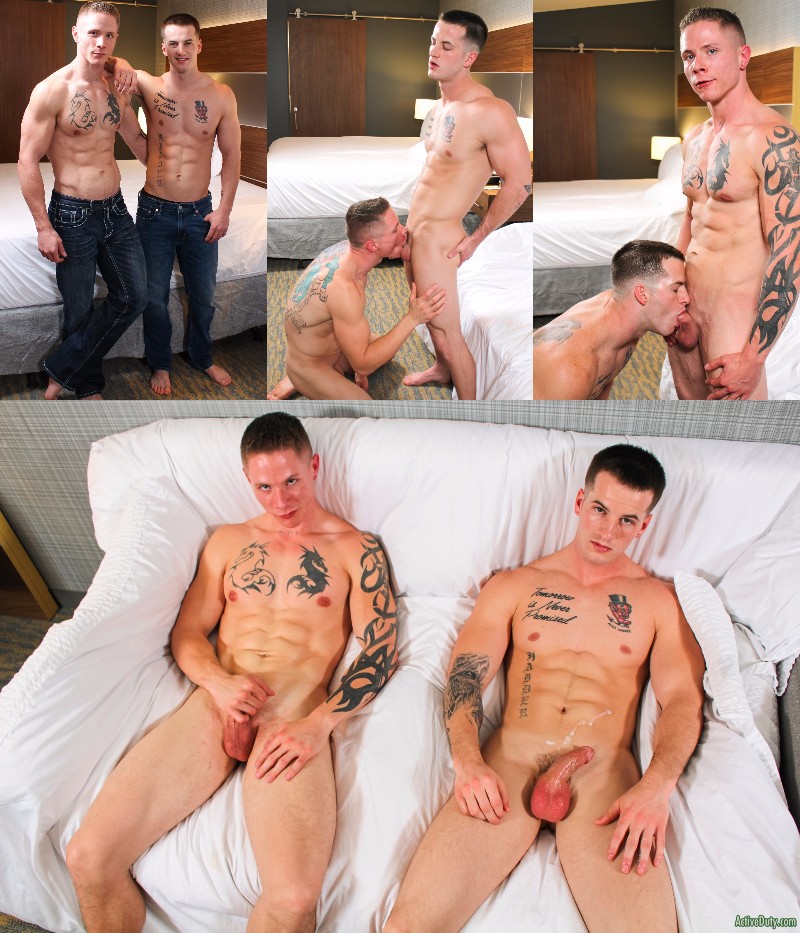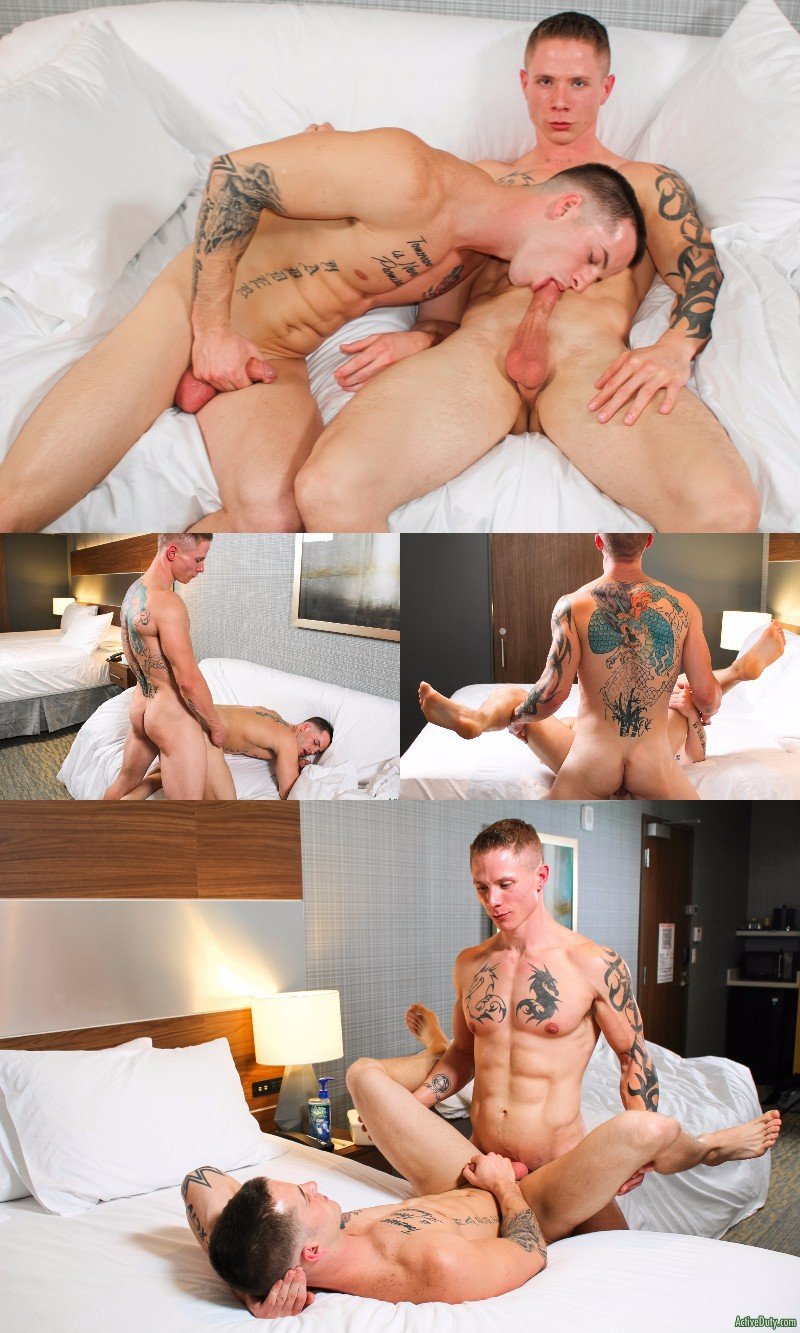 Get a 3-day trial at Active Duty for $4.95
Quentin Gainz seems to be the go-to guy who breaks in the newcomers over at Active Duty. Ever since he did his first solo as a scruffy-faced newb, he's been sucking a mess of inexperienced dick and introducing them to Pornland. Guy Houston is the latest. He's a ripped, starry-eyed blond and he flip-fucks with Quentin in his first hardcore scene for the military site.
I don't know if the guys on Active Duty ever were really soldiers and marines, but at least the site's director tried with dog tags, green t-shirts, and camouflage pants, well, some of the time anyway. And the write-ups back then sure had me believing they were the real deal. These days, the new outfit running Active Duty simply calls a guy a "new recruit" and that's the end of it. We're supposed to believe dude is soldier or marine just because the throw the word around a couple of times. I guess jeans are the new uniform of the U.S. military. I wish Active Duty would try harder to keep up the pretense because most of the guys on the site are hot.
I thought Quentin and Guy were quite sexy, which is why I added them to my post queue, and I was really turned on by their ripped bodies. Unfortunately, the scene didn't pan out for me. One cock-in-hole shots shows Guy's barely-even-a-semi dick sorting of moving in Quentin's hole. And another time, when Quentin deep throats Guy, the director asks, "You like it, Guy, when he deep throats your dick, eh?" D'uh. "No Mr. Director, I was kind of hoping for just-the-tip head." Why is the director talking in the middle of a scene? Anyway, the guys do seem to have fun fucking each other, then they sit back on the couch and coat their six-pack abs with jizz.