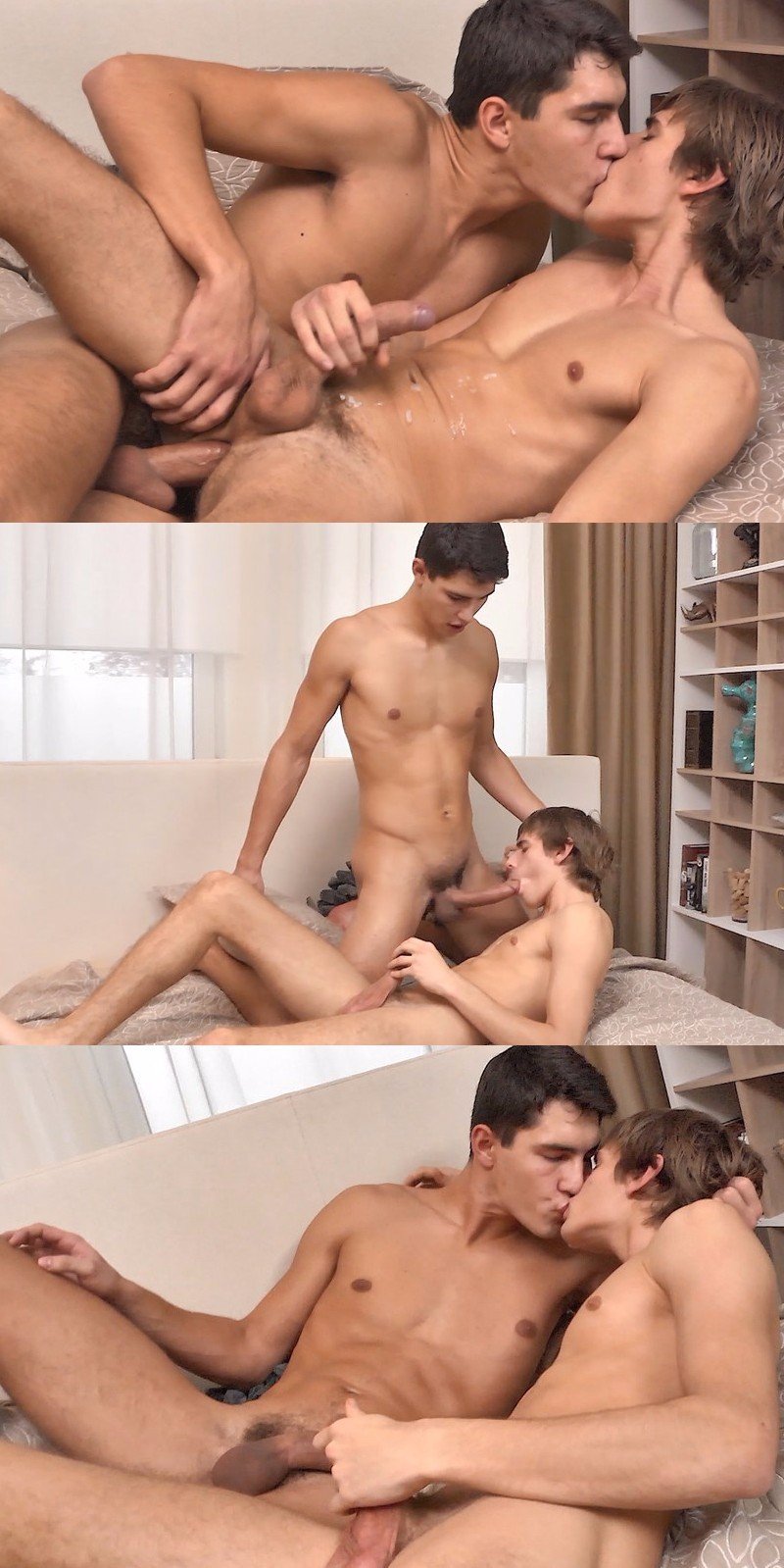 Watch Gregg Meyjes in 15 Videos & Anthony Lorca in 21 Scenes
Fans love Gregg Meyjes, his scenes at Bel Ami are consistently ranked among the best by members. Today, he's back taking Antony Lorca's big dick up his ass and Antony fucks the cum right out of him.
The scene opens with Antony finishing off a set of 1000 sit-ups and Gregg suggests a much better way of working out but is worried Antony is too tired now. "Don't worry," Antony pants, "I have enough energy for you." And does he ever.