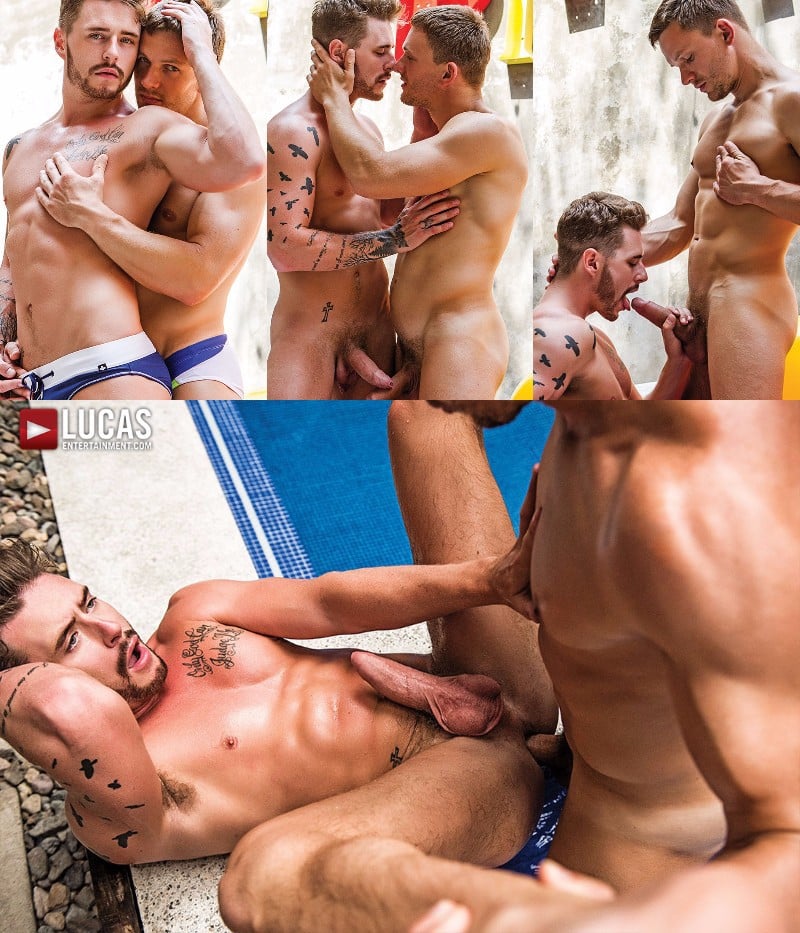 Watch Andrey Vic Fucking Josh Rider at Lucas Entertainment
Josh Rider sneaks a peek at Andrey Vic who is sunning himself by the hot tub in the courtyard. Josh doesn't want to disturb Andrey, he just wants a sniff of his swimming trunks. While Josh is getting a whiff, he doesn't notice Andrey wake up. He doesn't see the stud until Andrey's standing right in front of his face.
I have a jockstrap sniffing story, maybe I've told it before, but it's worth telling again. When I was fifteen my family went to California to visit my Dad's sister and her family. I was immediately taken with my cousin, Paul, who was about four years older than me. He was handsome, hairy, and wore a handlebar mustache. I thought he was so cool -- and sexy. I slept in his room on an air mattress on the floor. And one morning I woke to see his jockstrap lying on top of a heap of dirty clothes.
I had never seen a jockstrap before, so I picked it up and loved the feel of it. To this day the texture turns me on. I don't know what possessed me, but I lifted the jock to my nose. It smelled musky and masculine. I wanted to steal the jockstrap, stuff it in my suitcase as a memento of my trip, but I was afraid of getting caught. How would I explain it? I fantasized about having sex with my cousin, but it never happened. If it did, it might go something like this scene from Lucas Entertainment and I'd be playing the role of Josh Rider balancing on the edge of the pool while my cousin boned me.
See more at Lucas Entertainment