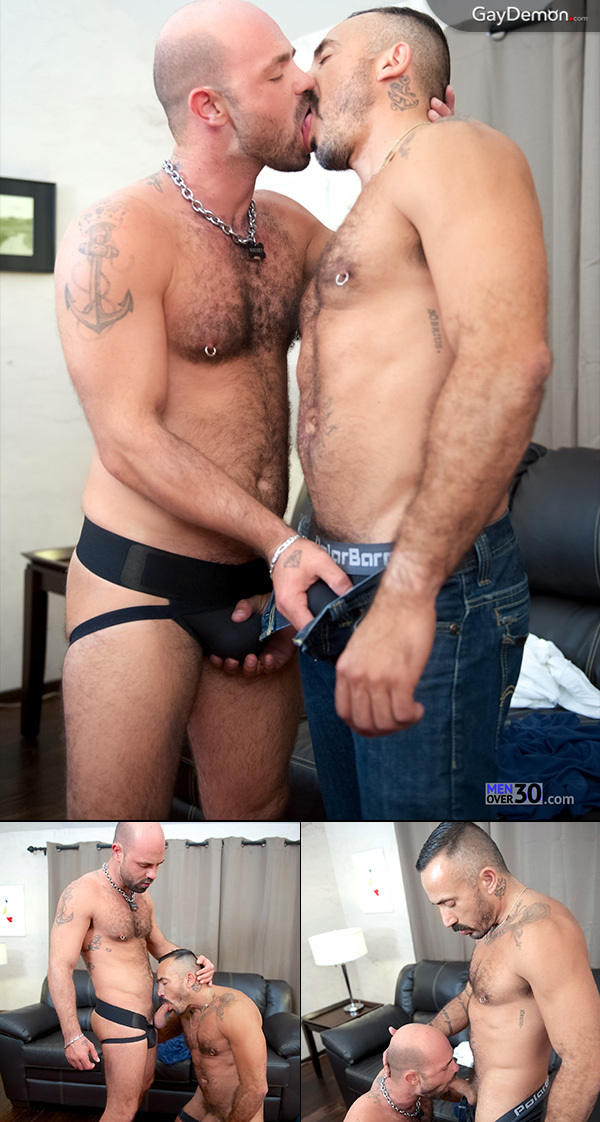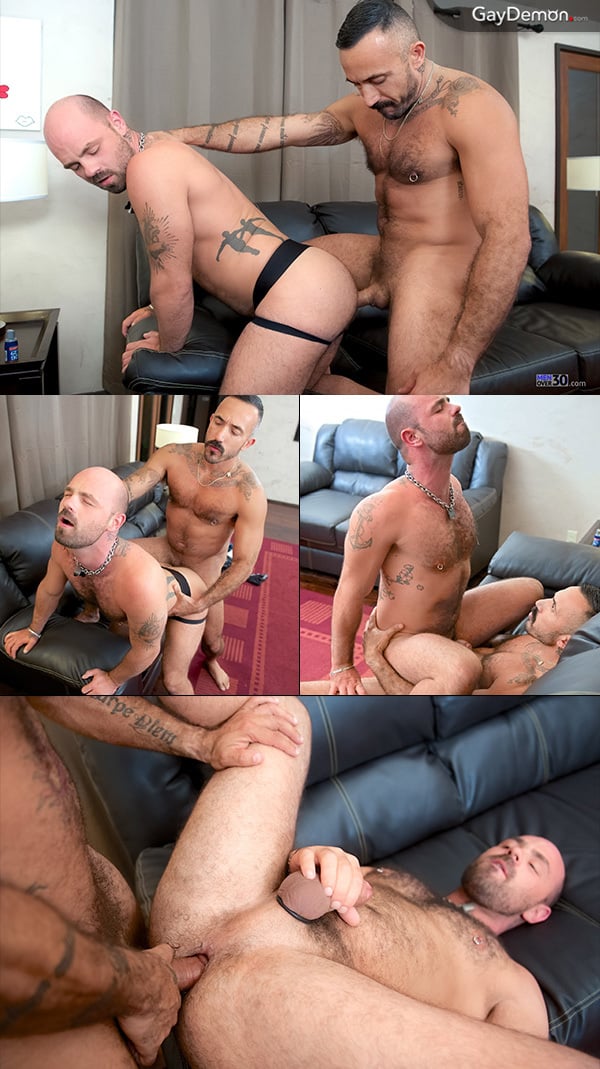 I like watching real-life lovers fucking. These scenes always give us a horny look inside the bedrooms of our favourite gay porn stars and how they fuck for real. Alessio Romero and Rogue Status are a couple of hairy men, one Canadian and one Mexican, and they've been lovers for a while. And they filmed one of their private fuck videos for Men Over 30.
Alessio Romero got started in porn first and his lover, Rogue Status, followed a while later. They have both filmed with all the major sites and studios, and they have fucked together on camera before. And their sex scene together is exactly as I imagined: the older Alessio topping the younger Rogue.
After lots of passionate kissing and sucking, Alessio rams his dick inside Rogue's furry butt and pounds away, even grabbing a fistful of the chain around Rogue's neck for some rough riding. But this furry cub doesn't let Alessio get away with having all the fun, he pushes his lover onto the sofa and sits on his cock and rides it as fast or teasingly slow as he wants. But Alessio has the final say when he unloads his nuts all over Rogue's cute face.