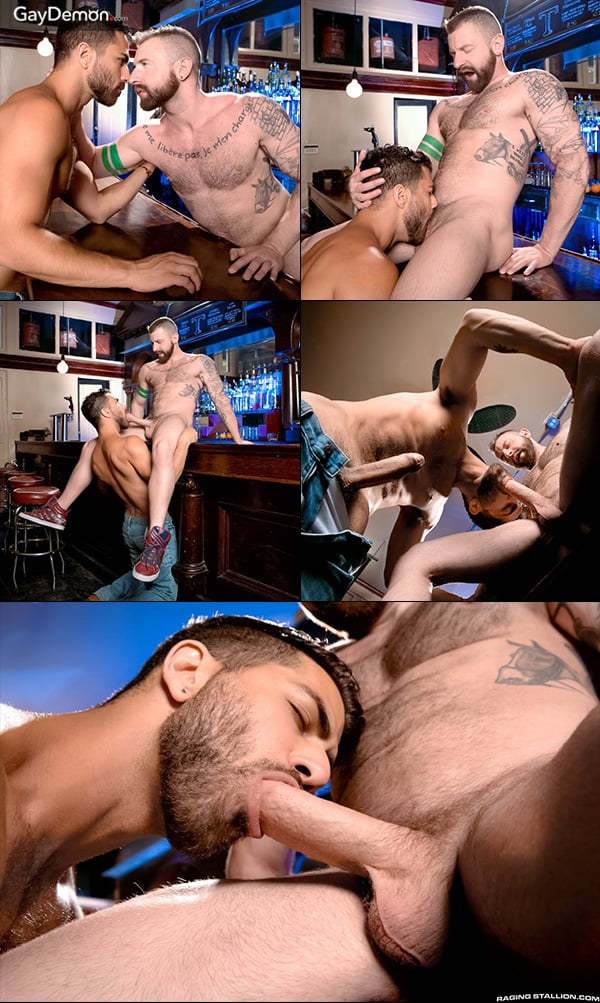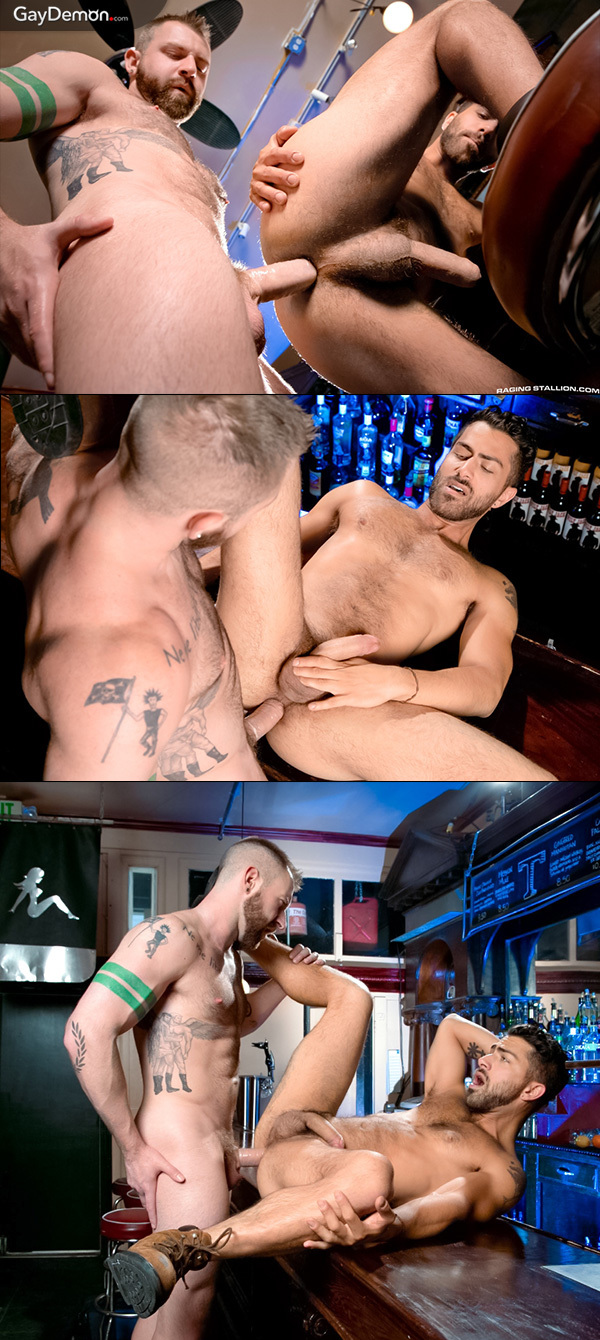 Raging Stallion's second episode of Open Road is out and I couldn't be happier. Hairy, bearded hunk Aleks Buldocek is one of my latest wet dreams and this is his second scene in Open Road. He plays a bar manager and has just finished a sweaty spit roast fucking session where he messed around with bar keeps Marcus Isaacs and James Ryder.
Adam Ramzi is a drifter who has just hit town. He needs a drink, but Buldocek decides he needs a mouthful of dick instead, and Aleks has a big one. I loved the POV filming and watching Ramzi swallowing Aleks' huge cock. Sitting up on the bar, Aleks gets serviced and the camera man is filming over his shoulder so we get to look down on Adam and watch him deep throating this beautiful bone.
Buldocek bends Ramzi over the bar and slides his long cock inside his furry ass, then the bottom lies back on the bar for round two. And with a freshly fucked ass, Ramzi hitch hikes his way out of town and into the third episode introducing us to Raging Stallion's new exclusive, Seven Dixon, and this outdoor, fucking-on-the-car video is going to be hot.