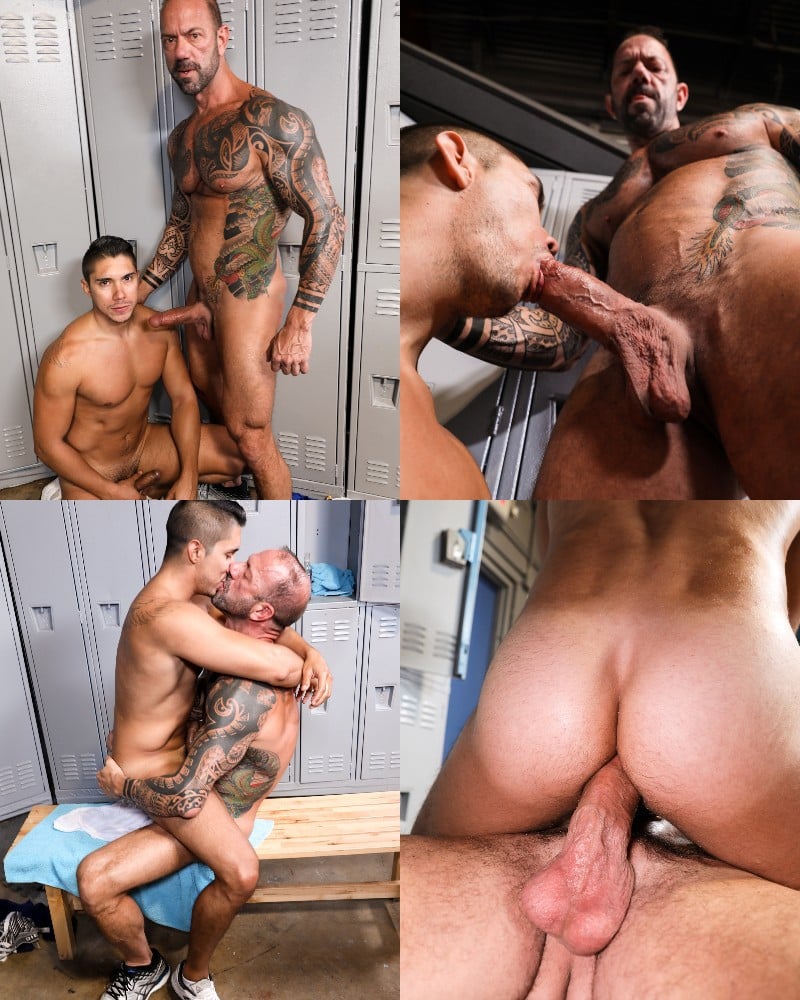 Get 3-Day Pass at Pride Studios ONLY $1.00!
Vic Rocco has been working in Pornland since around 2007, but he never managed to film a video for Extra Big Dicks. This week he appears with two sleeves of new tattoos in Big Tatts & Big Cock with Adrian Suarez. Rocco enters the locker room from the gym floor and Suarez admires his tatts. They talk about them, then Adrian points at the boner bulging in Vic's shorts. "That looks good," he says. Vic grabs it and smiles, "You want to check it out?"
Big Tatts & Big Cock is one of the new bareback scenes at Extra Big Dicks. The site released it's first raw scene back in July and this is the third bareback scene since then. The site will eventually film completely bareback sex, but they've got some previously filmed scenes in the can that they need to work through.
Also, this is Vic Rocco's fifth scene with Pride Studios. He filmed one for Men Over 30, and three for High Performance Men, which doesn't produce anymore, but you can watch them all with your Pride Studios membership. Adrian Suarez has filmed three scenes with Pride Studios, but this is his first bareback scene for them.