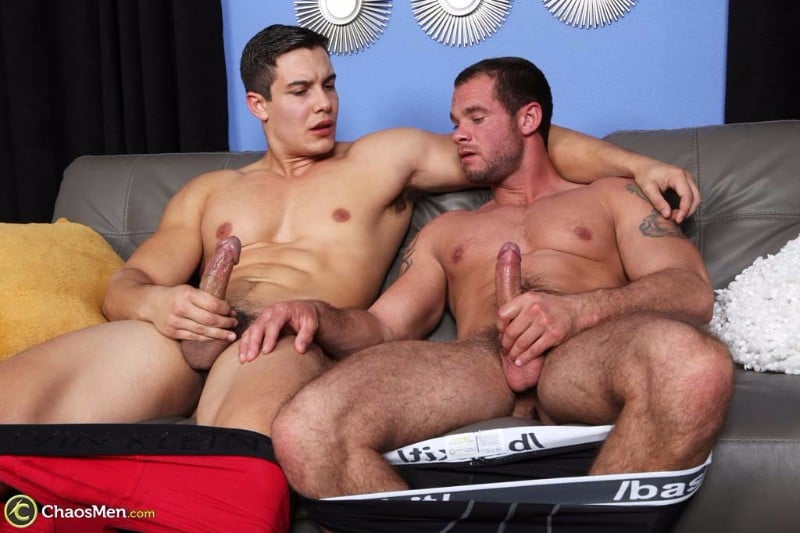 Watch Adam Cub in Five Videos at Chaos Men
Adam Cub debuted his eight-inch cock on Chaos Men back in February. A follow-up blowjob scene was promised and delivered, but I wasn't sure that Adam would be back to stick his dick in a guy's butt. But he did and this is his third time topping a dude.
Don't you think Adam Cub looks like he should be on Bel Ami? Some distant cousin of Kris Evans, or something like that? Adam is a very handsome guy with an amazing chiseled body, and of course, there's no getting around that delicious eight-inch cock between his legs. Watching Cooper Reed slobbering on it gives us a full appreciation for what a big nob Adam has.
While Adam Cub agreed to try out guy-on-guy sex on camera for Chaos Men, he's still easing his way in. He gets his dick sucked and he shoves it in a guy's ass, but so far he hasn't done any kissing or sucking himself. I guess the good news is that the site's producer has been giving him a pass because he's such a hot hunk, but after three scenes, Adam is going to have to start ponying up and pushing his boundaries. I can't wait to see this hunk with a dick in his mouth.