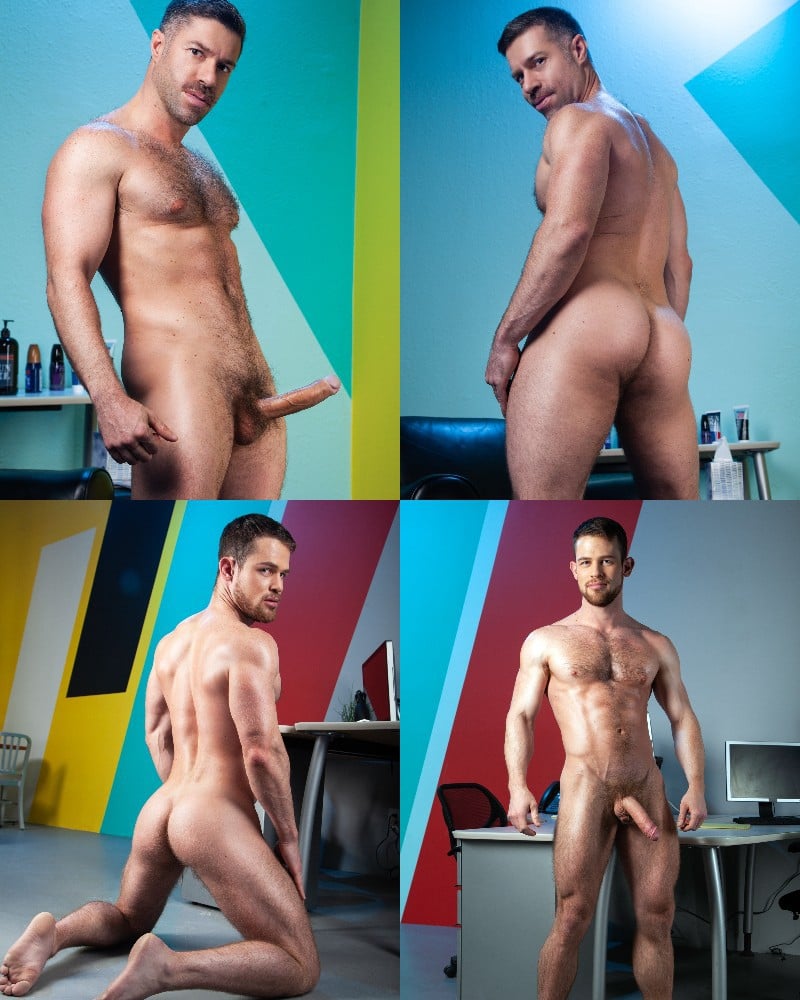 Get a 3-Day Pass & Watch All of Kurtis Wolfe's Videos
Tristan Jaxx has bottomed before, but he tends to top more often in his videos, so this fifth scene from Raging Stallion's Maturbation Station is a real treat. In this latest episode from the movie, Kurtis Wolfe and Tristan are jerking off in the company's masturbation room and Kurtis puts the moves on his co-worker. Does this require a notification letter to HR?
Kurtis gets fucked first, but Tristan finishes the scene riding Wolfe cock until he's ready to blow, then he sits back in the chair and blasts all over himself.
Jaxx has filmed 13 scenes with the studio and topped in all of them. Furball Kurtis Wolfe has appeared in 16 scenes for the Stallion and he's topped and bottomed.