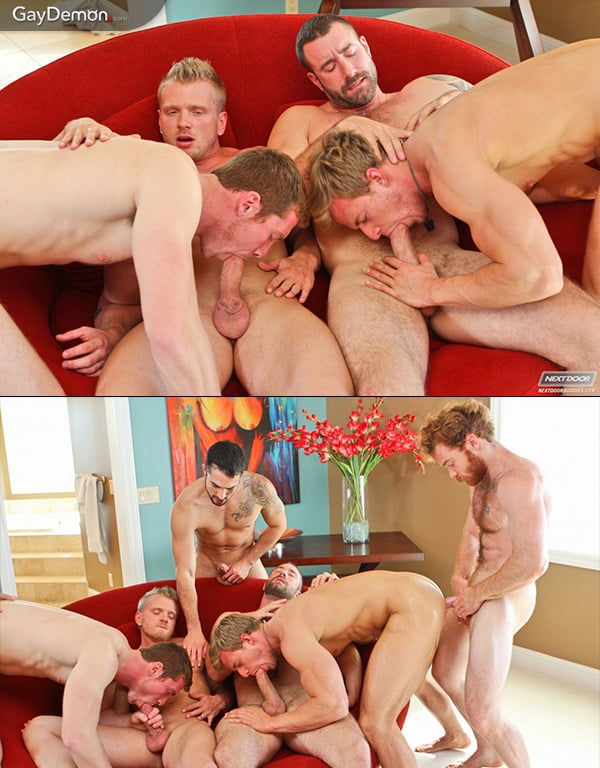 I always love a good gangbang - there are so many options to keep your mouth and ass busy. And this orgy from Next Door Buddies has some hot men to watch. Vinny Castillo has been a favorite of mine since he first showed up on the Next Door sites. He's a handsome uber straight man with a big meaty cock. I'm a little surprised that he's expanded his horizons this much. Until now he's mostly gotten his dick sucked by other guys, so seeing him in a room with six other naked guys is a nice surprise.
Blond hunk James Huntsman is lying back of the sofa rubbing his chiseled body and wishing he had someone to play with. Suddenly the door opens and six of his buddies start filing in. James gets down on his knees and starts working James Jamesson's and Samuel O'Toole's cocks.
Connor Maguire catches O'Toole's attention and they're soon off playing on the bed. The rest of the men gather around Huntsman and get into some hot cock sucking. And with two of the guys bent over sucking dick, the ass fucking begins. Some of the guys split off for some threeway fucking on the bed, but they all come together at the end to start shooting their cum loads, one by one, and it's a jizz shower.