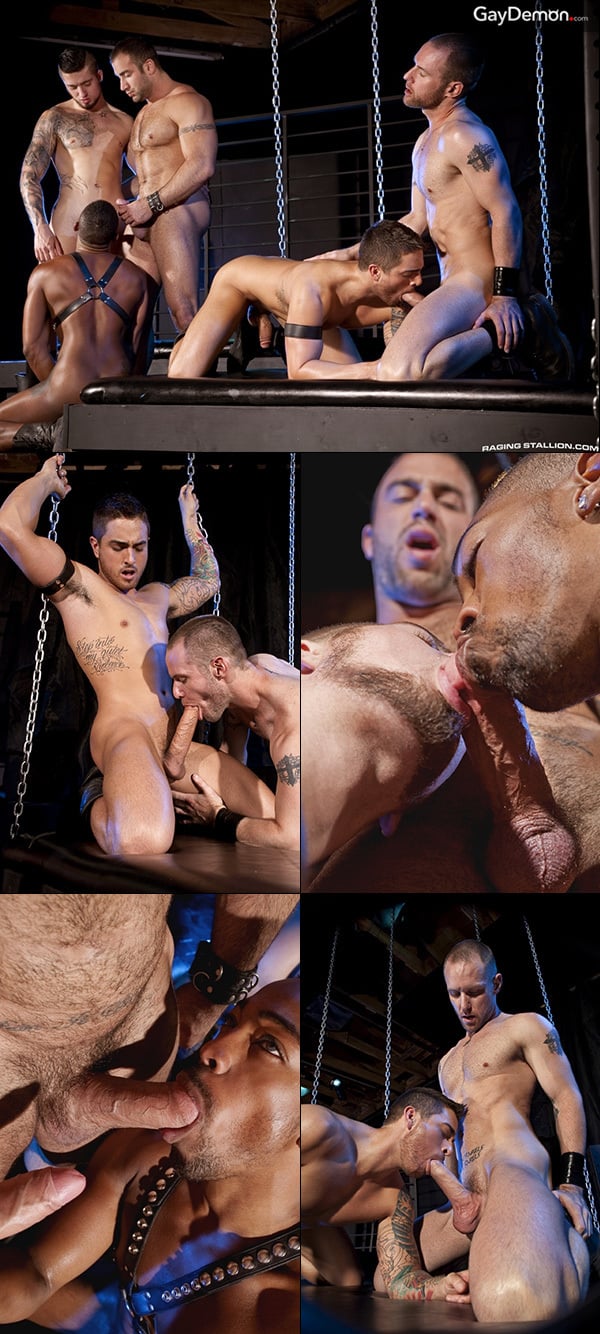 Bryce Star and Colin Black are a couple of lucky bottoms -- they have three top men to satisfy in this 5-man gang bang from Raging Stallion called Fucked Down, and this is just the first part. Mathew Mason, Spencer Reed, and Troy Haydon have three big dicks to keep these butt boys gulping.
Spencer Reed and Troy Haydon enjoy a passionate kissing session while Colin Black sucks both of their cocks, but Bryce Star is down on his knees and has Mathew Mason's big dick all to himself. Spencer Reed proves he's the uber top when he orders Mathew Mason and Troy Haydon to share his dick. The men eventually move into smaller groups with Spencer Reed lying back while Bryce mounts him and rides his big bone. Meanwhile, Colin Black is down on all fours getting screwed from both ends by Troy and Mathew.
The fun continues in part 2 when they lay Colin Black on a bench and everyone lines up to fuck his ass while Bryce keeps Colin's mouth busy. Both parts are already up on Raging Stallion and you can check out the free preview videos.