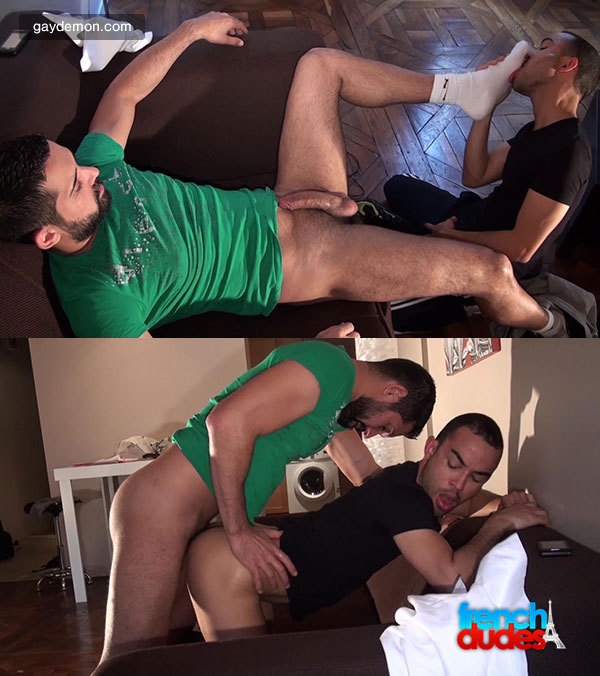 What would you do if you arrived home and found your roommate pulling on his cock? Would you head quietly to your room and let him finish off? Or would you drop to your knees and help him out? Or would you ask first?
Rekin Boy and Billy Baval have been roommates for a while and Rekin Boy has sucked off his buddy more than once. So in this French Dudes video, when Rekin Boy finds Billy playing with his cock, he walks over and drops to his knees. Billy has a beautiful dick with a curved shaft and bright pink cock head covered in foreskin.
After licking Billy's balls and sucking his shaft, Rekin Boy pulls down his track pants and kneels on the sofa. Billy has never stuffed his roommate's ass before, so he's happy to. He doesn't even wait for Rekin Boy to shed his sneakers, he just lines up his bone and pushes it in his buddy's tight hole.