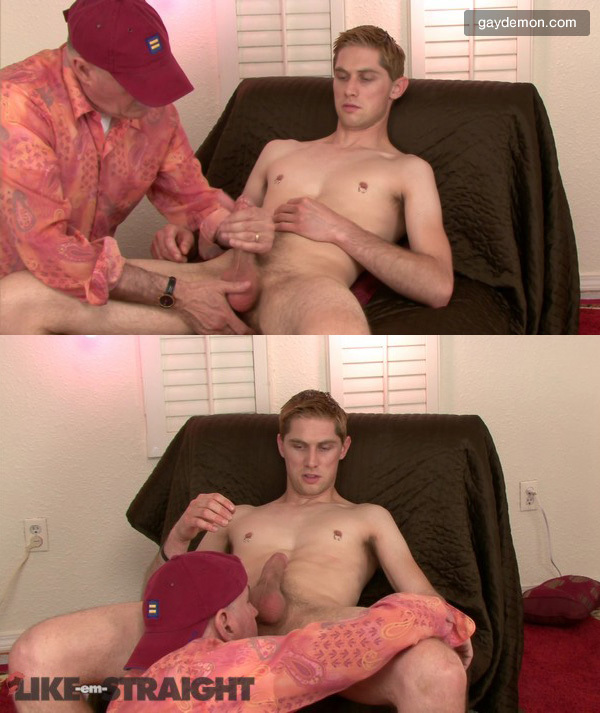 Bradan is a cute blond guy who is sitting in the Like Em Straight chair this week. He's been in the studio before, so he's no stranger to getting his dick serviced by a man. And probably one of the first things you'll notice about him is that he's got a pretty good-sized dick, but he's packing a very impressive pair of nuts.
Braden plays with a Fleshjack and fucks his cock hard with it, but site owner Brendon takes the toy away from him because he doesn't want the lad emptying his nuts before having a chance to lick them. Braden talks about having a jack-off contest with a couple of buddies, then Brendan asks him to lean over the back of the chair so we can see those big balls hanging between his legs. "You must have won the biggest nuts contest," Brendon says.
They don't really hang, they're not low hangers, but they're more like a big orange just sitting between his legs. And Brendan does eventually get to lick Braden's nuts, then ends the scene stroking the lad's cock and watching those huge balls spewing their contents.