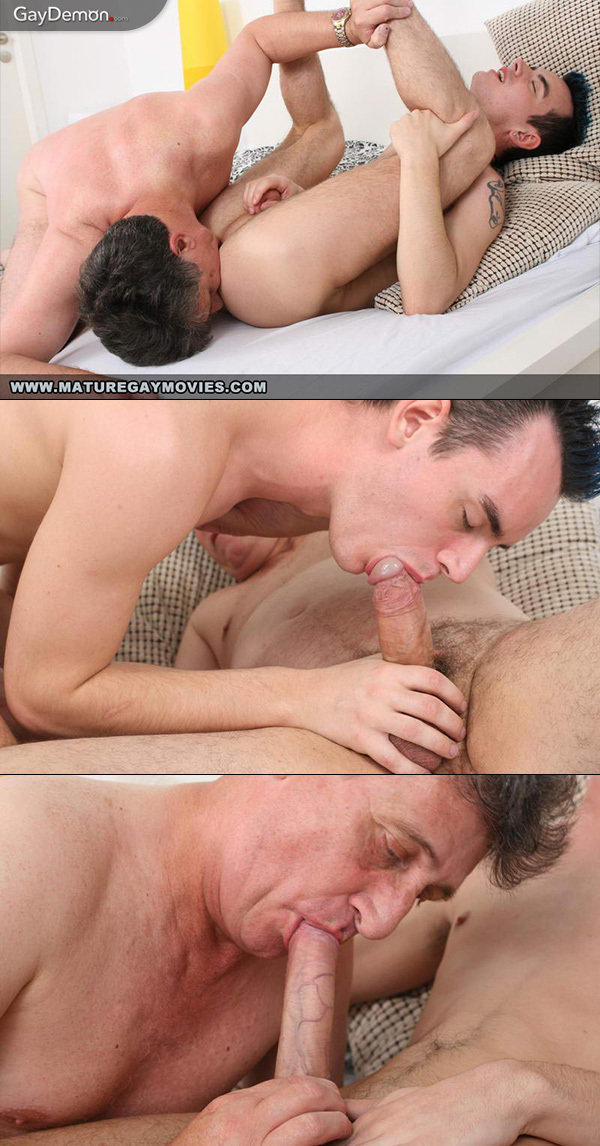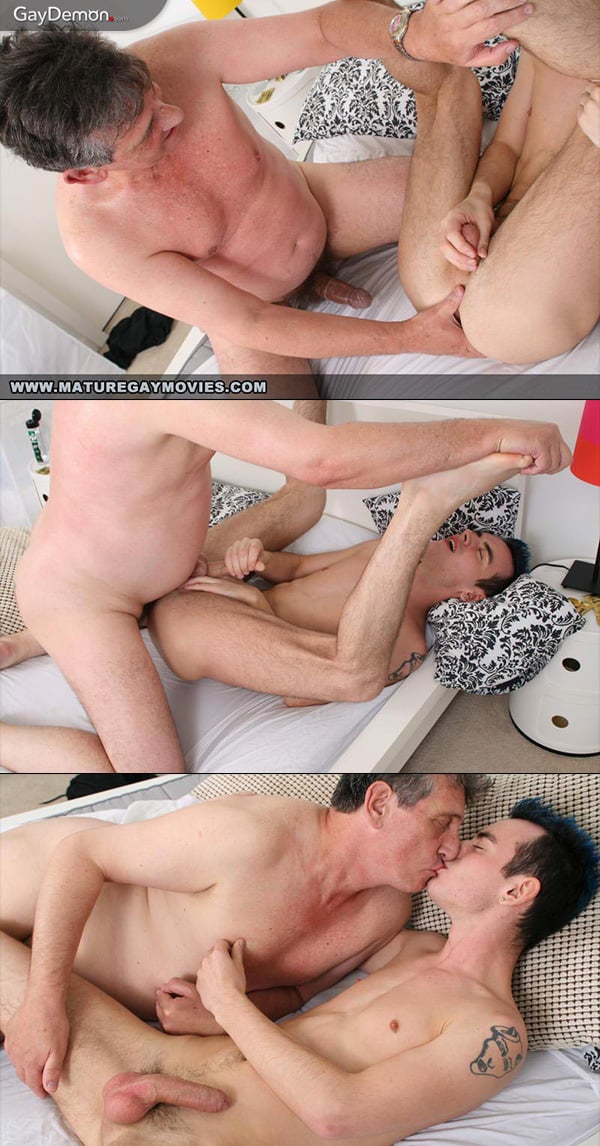 Reece is horny and his daddy is having a nap, so the lad sees an opportunity to wake up his older lover in a nice way and hopefully get an afternoon romp out of it. Mature Gay Movies is a new site that opened a couple of weeks back and I've blogged about a couple of their scenes with older men playing around together, but the site also features some hot daddy-boy sex scenes, too, and this is one of their latest.
Reece climbs into bed and pulls Roger's cock out of his underwear and nurses on it. He sucks his daddy's dick for quite a while before a startled Roger finally wakes up. Nothing like being woken up with a blowjob and an erection to get a guy raring for more.
After crawling all over each other is some deep throat 69ing, Reece lubes up his daddy's hard-on and gets down on all fours so Roger can screw his tight little ass. After a thorough ass fucking, Reese chews on Roger's nipple until the older man creams all over his big belly. Then daddy thanks his lad by licking his balls while Reese strokes his uncut dick and blows his wad of jizz all over his smooth tummy.