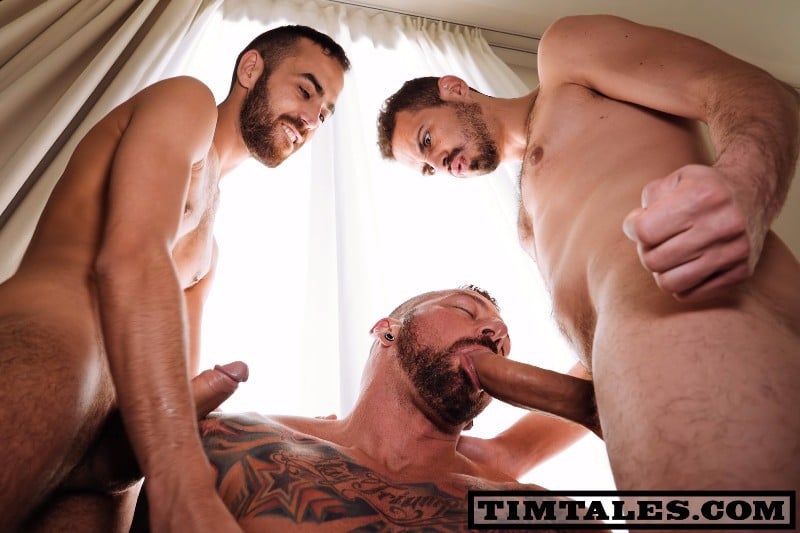 Watch Hugh Hunter Getting a Raw Spit Roasting
American porn hunk Hugh Hunter flew over to Barcelona recently and Tim Tales site owner Tim Kruger set him up with two giant cocks. Fostter Riviera and Koldo Goran take turns fucking Hunter and it's something to see.
I don't normally watch too many Hugh Hunter scenes anymore -- he's too fucking loud. But honestly, he shows more restraint in this scene and doesn't make too much noise. But I should cut him some slack because Fostter Riviera and Koldo Goran are sporting two huge dicks, so any bottom would pretty much be yelling their fucking head off. And these two don't let up.
Hunter spends a bit of time gobbling both of these two huge dicks, then Koldo opens up his hole and he shows no mercy. Who would want him to? He drills deep pulling all the way out and thrusting back inside balls deep. It's quite a thing to see. Riviera is no slouch and takes his turn stretching Hunter's hole and ultimate cums all over Hunter's aching hole. Then Koldo feeds his load down the bottom's throat. Hot fucking scene.