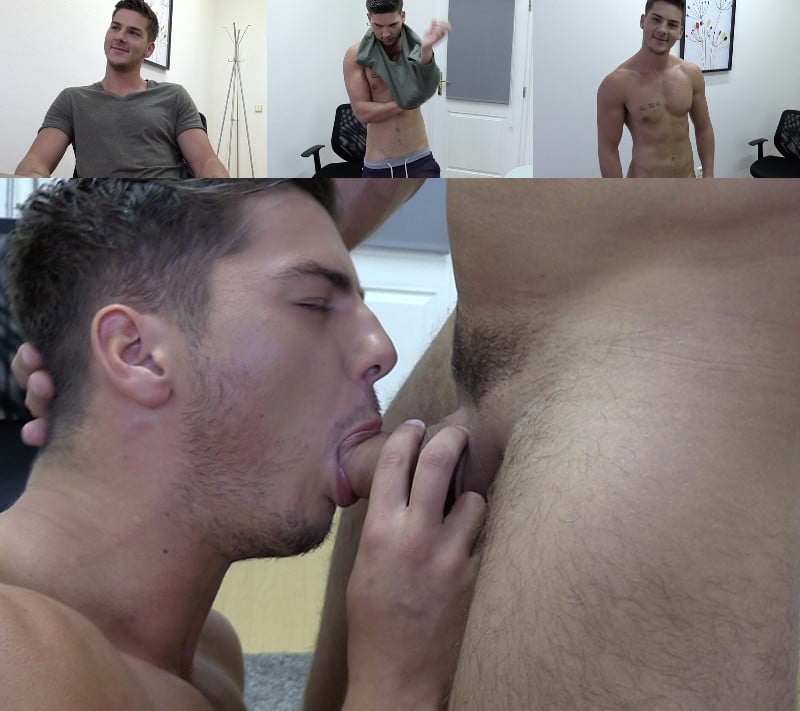 Watch Czech Boys in Dirty Job Interviews
This handsome Slovakian fitness trainer showed up at Dirty Scout for a job interview. If you've visited the site before you'll know that the employer always has his way with the applicants, although he usually gets the interviewees on their knees servicing his cock, but this one has a twist.
Dirty Scout was beside himself. He had been away sick for a couple of weeks and missed interviewing all of those cute boys. This Slovakian fitness trainer was the first applicant of the day, and he's so gorgeous that DS could hardly concentrate on the interview. He goes through the usual antics of describing a perfect job, then BAZINGA ! There's an exorbitant employment agency fee.
The lad gets naked and on his knees to start working off his fee, but this time, DS offers him an extra 10, 000 Korunas for anal sex. He's dying to fuck this boy's ass. The cute stud thinks for a minute, then refuses to bend over, but he does takes his offer and fucks DS instead. D'oh!