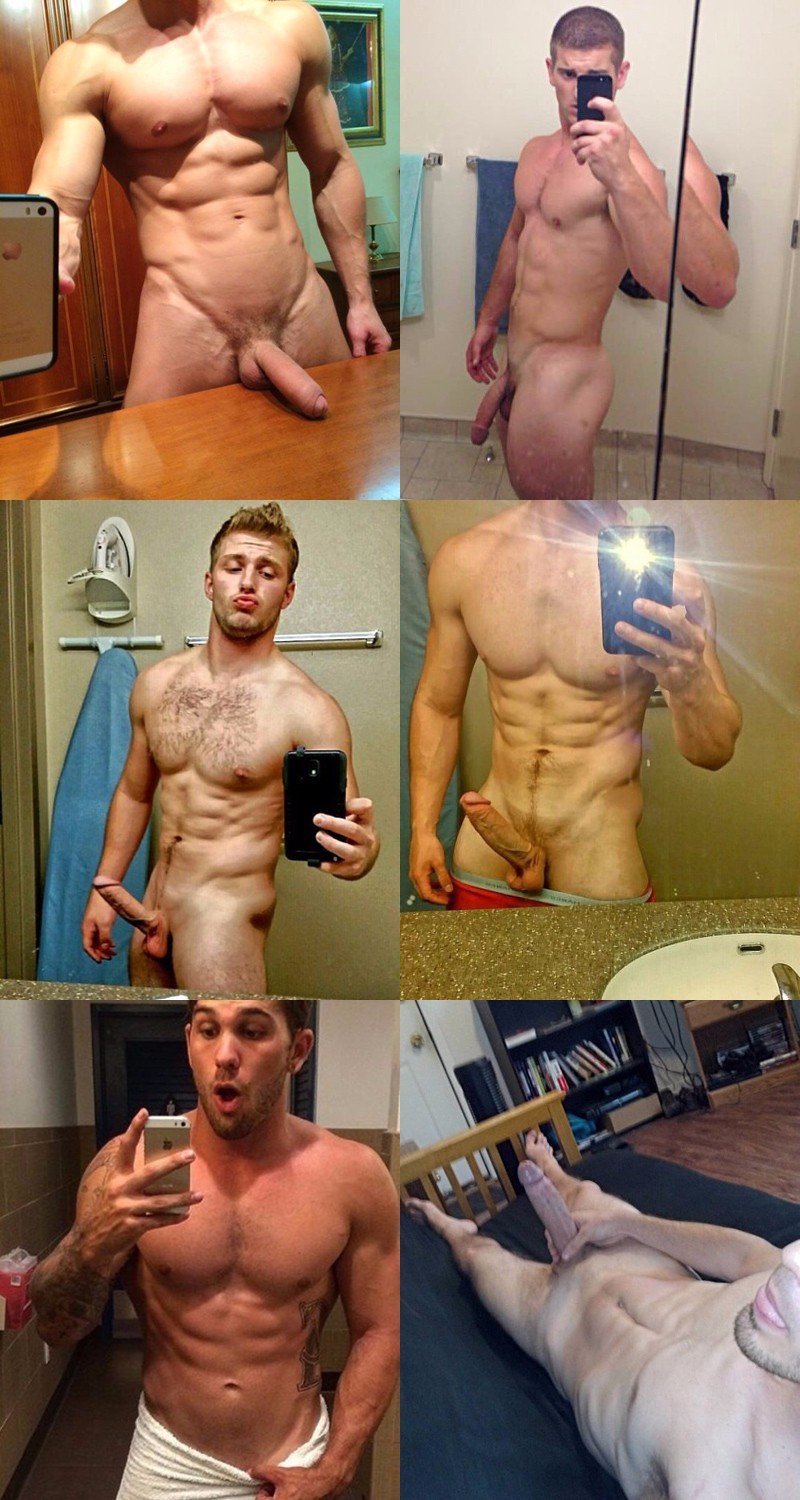 See "Netflix and chill" is this new phrase that people who are told that there are new phrases that people are using are using. So I'm telling you there's a new phrase called "Naked jocks and chill" which means you look at naked jocks and chill.
So you are free to ask someone out with "Let's naked jocks and chill" which would really set the tone for a beautiful relationship. Especially if one or both of you are naked jocks yourselves. Add some selfies to the mix and share. Hint hint.
There's a certain jock confidence I dig. The strength, self-discipline, the working out (not just watching sportsball and calling it a day). To be far, there may be a good number of shy, cringing jocks in great shape. Think of the nerdy looking guy whose hiding lean muscle under his flame retardant polyester outfit. Oh wait, actually polyester melts with heat so don't be caught wearing some hideous polyester print during a solar flare. You may end up a permanent paisley.
In another era would these guys be showing off in public, as in full-on nudity, full erection, squirting cum on a fire hydrant? Or is the medium of the internet driving them toward this mass exposure? Or is this all them trying to show off their plumage and find a one-time or ongoing mate? It all does start to remind me of an elaborate mating ritual. Those giant cranes flapping and stomping and hopping and doing all their best moves.
So yes, here world is an elaborate display of male jocks. If it's two guys, not sure it's fair to call it a mating ritual. But as the peacock said to the peacock when all the peahens were off earning their living as CEOs, any peacock port in a storm.
P.S. That guy top left may appreciate a gift card to a furniture shop this holiday. Looks like that table's about to go under the weight of his dick. Maybe if he'd been cut it would have stood a chance.