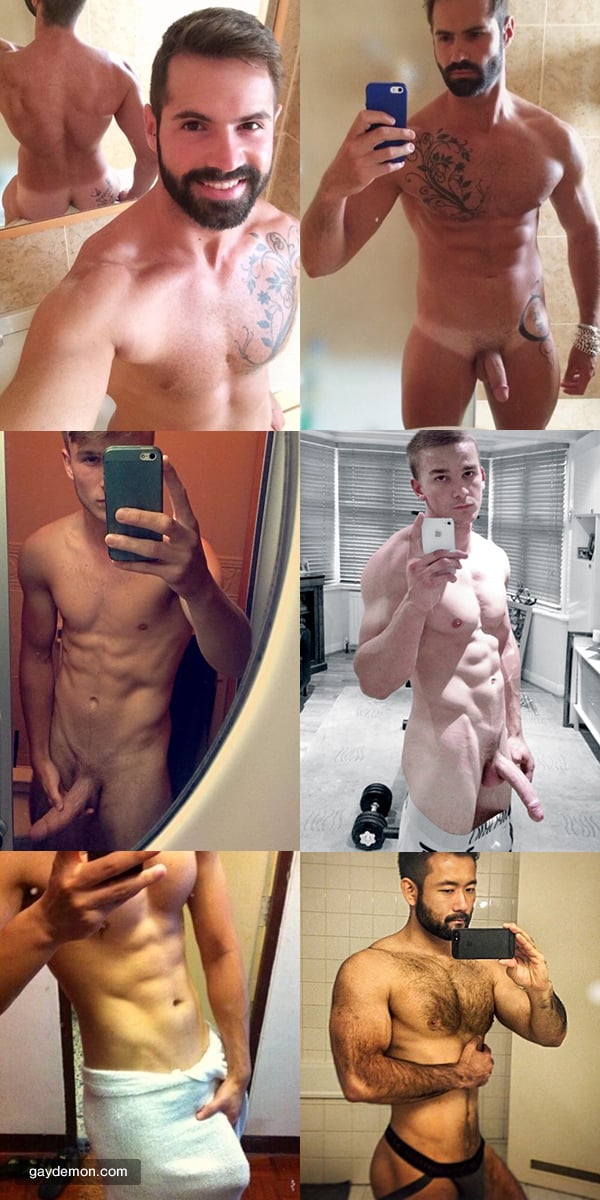 When is Harvard going to do a study of the psychological makeup of selfie studs? Is there something in the brains of these guys that acts as a catalyst for their exhibitionism? Is it the norm now? Is it the result of intense masturbation? Freud's dead so he has no answers on this one. Including the most important question: can the urge for men to selfie be put in a spray bottle? Then I can flit around my neighborhood spraying guys willy nilly knowing I'll see their nudity online sometime soon.
It's like standing on a street corner preaching the good word of exhibitionism. I could even disguise myself as offering cologne samples. I'll call it "KOCK" and the guys will have no idea since I'm so tricky and spelled cock with two Ks. Really nobody would ever guess.
This crop of fellas are model citizens as I see it. Not under the influence of my selfie induction spray, they go out of their way to add their bodies to the teeming mass of male internet flesh. They do their sexually patriotic duty. Still it's never enough. We always want to see more.
Is there a dude in this group you can't take your eyes off of? Seeing the guy's ass in the mirror (top left) does it for me. It's like that episode of The Tonight Show where Dolly Parton asks Johnny Carson the color of her eyes, busting him for, well, staring at her bust. Except in this case, Dolly Parton is a bearded stud and he wants you to look at his eyes and his ass at the same time. A fine skill that comes in handy in lots of situations.
So for me it's both him and the guy working out alone with the pure gagger of a cock. It's a fucking hose. I like that.
Speaking of hose cocks, here's a scene where top and bottom both sport long, thick pieces. Because it's always time for more cock.