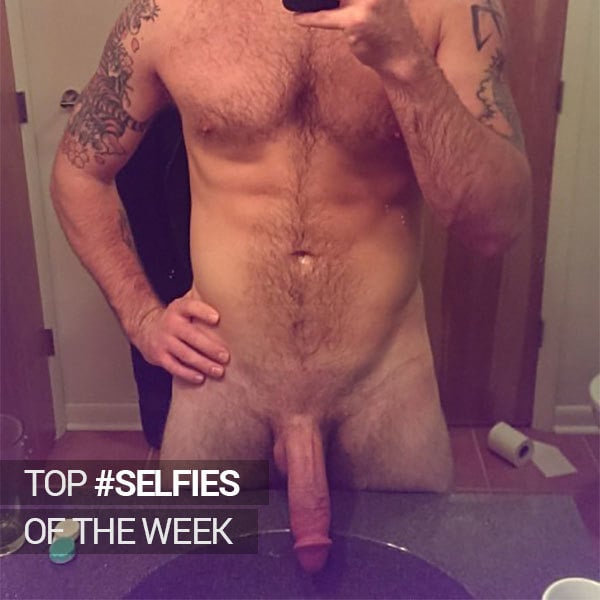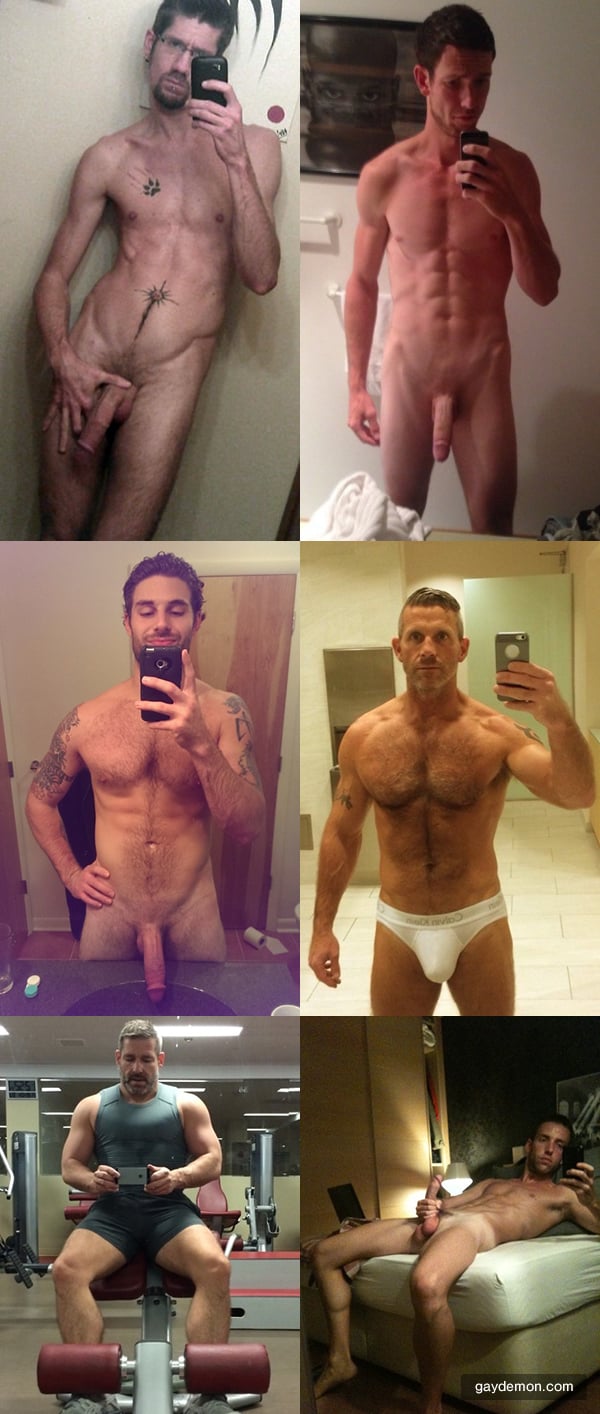 These guys are porn from head to toe. A good opening line would be "You look like porn, but I bet you knew that already." Or maybe "I wanna suck your cock for hours. And then do your laundry." Guys loooove getting their laundry sucked.
Mr. Gym Selfie can't stop from snapping a pic in the gym mirror. What better way to spend the time between sets? While the two longest-dicked guys are busy documenting their long-dickedness for medical science. Maybe now their insurance companies will believe they suffer the indignity of long dick syndrome. It's really such a burden.
And I wish I could walk in on the gym mirror snapper. Though my gag reflex might kick in just at the sight of that bulge. It's a rare guy whose pecs and crotch equally bulge. With both needing a lot of attention.
I think it was Andy Warhol who said "In the future, every naked man will be famous for 15 minutes." He was totally wrong though. I've measured the time. It's more like 11 1/2 minutes. There are so many guys to see, who has 15 minutes all in a row? Well maybe you can spare that to take a Quick Look at some hot fucking studs in action. We make it easy to zero in on the porn you need.
P.S. The long, lean torsos of the dudes at the top make me cream. How about you?