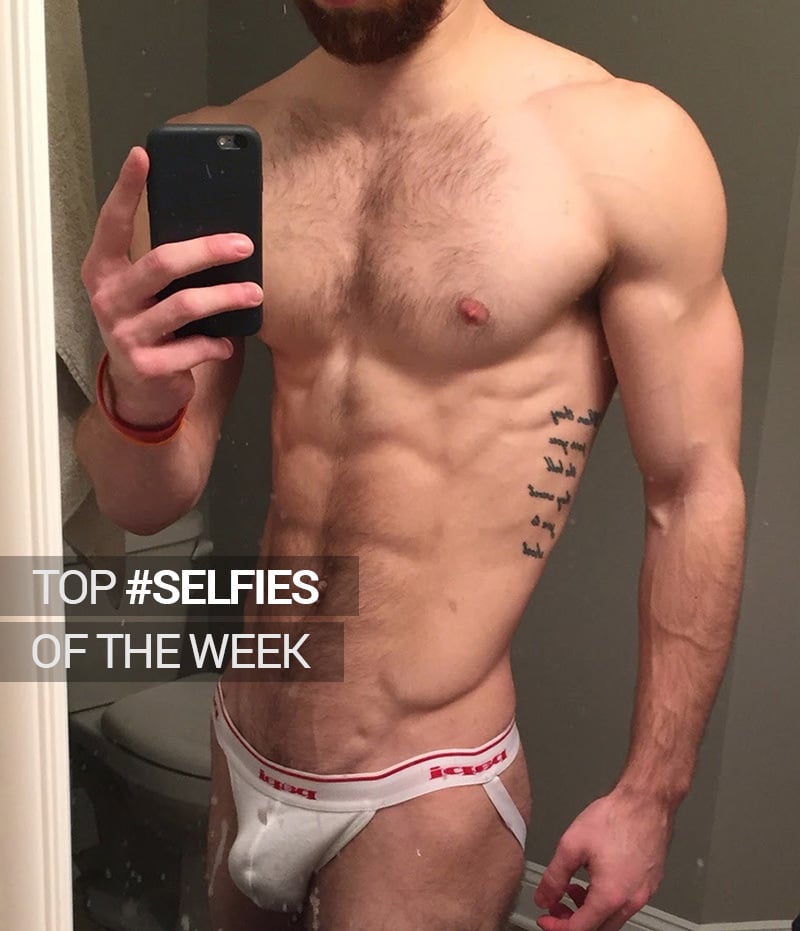 Oh, you didn't think jocks are working out just to look good for others, did you? Nope, they big time want to turn on the most important person in their little jock worlds. Themselves. Quality mirror/selfie time is a key part of any jock's day, just like a balanced breakfast.
Not everyone has what it takes to be an actual model. So many hoops to jump through to be able to put on that Andrew Christian underwear and shoot a foamy wet carwash video. But lots of jocks can do a few thousand reps a day and take a selfie. And this coming Sunday, we all give thanks to those jocks. We already have Mother's Day and Father's Day, which are totally fucking stupid, wasteful days (unless you add the prefix "Drag"). So I'm starting a holiday for jocks.
You don't need to get these guys a card or gift or anything. Especially because they are generally anonymous. As long as they know you're thinking of them (as you masturbate), they'll feel appreciated.
It's like that sixth sense some people can get when they can just tell people are talking about them when they're not in the room. The saying is their "ears are burning" so I guess the equivalent of sensing someone rubbing one out when they're not in the room (or time zone even) is that one's "dick is burning."
I'm certain there is no possible way to misinterpret that phrase. But if somehow you can think of one, then let's stick with "dick is twitching" so if you've taken a selfie and posted it online and then 37 days and 4 hours later you're shopping for bread and your dick twitches, someone just blew a load staring at your picture.
And then hopefully, that'll motivate you to work out harder at the gym and post another pic. Like if you're an exhibitionist jock slut. Which coincidentally is the name of the new holiday I'm making. Exhibitionist Jock Slut Appreciation Day. Make it a special day. And make those jock dicks twitch.