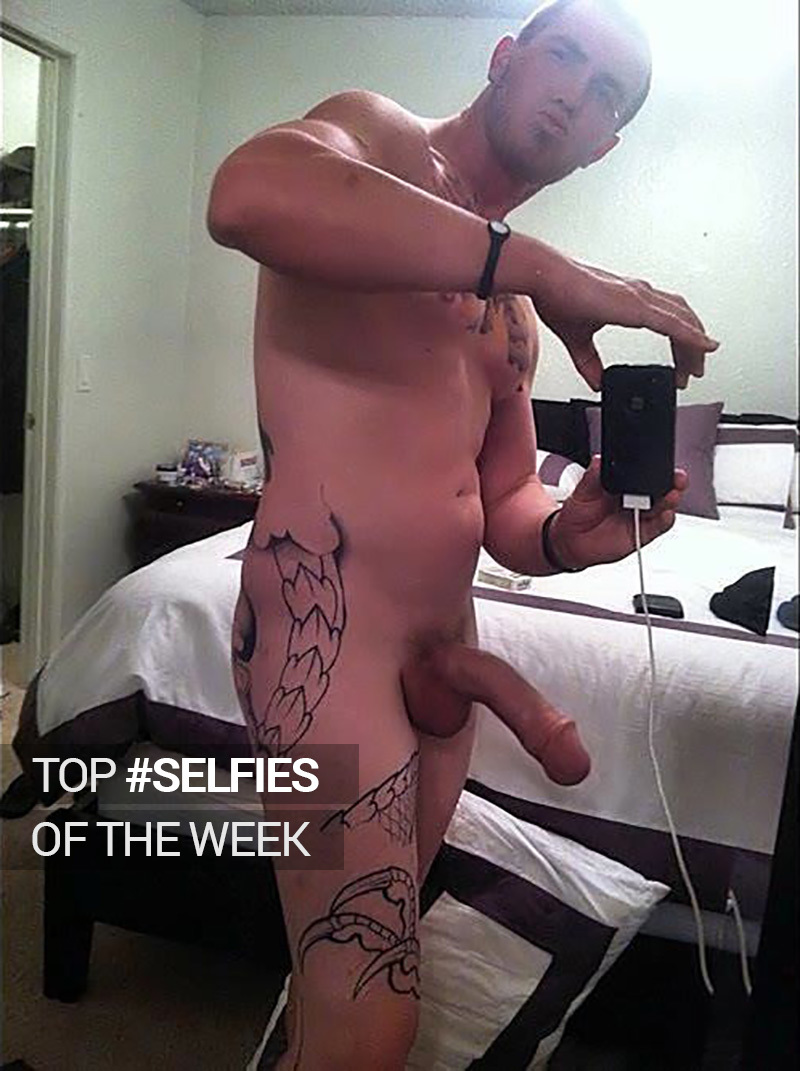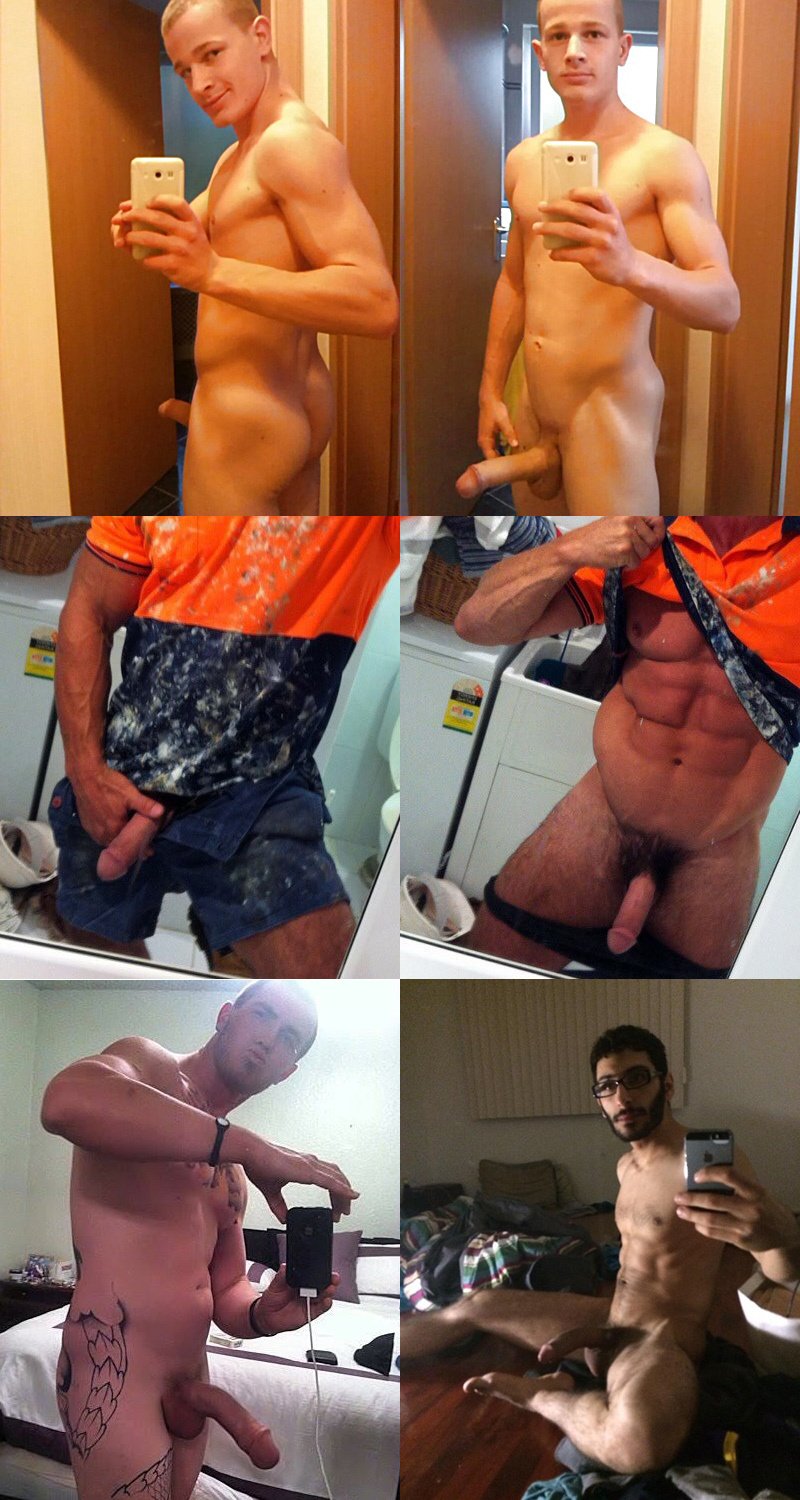 It's a dick party and you're invited! Just remember to pay the cover charge which isn't exactly money but more so a deep level of massive, cock-thirsty homosexual impulses.
Now if you're fresh out of a deep level of massive, cock-thirsty homosexual impulses, then you can either pick some up in the homosexual impulses aisle of the grocery store or by staring at these selfies.
Then you'll want to start your own dick party. It's like a block party but about dicks. So just think of all the guys on your block (okay, just think about the hot ones) behind their closed doors snapping pic after pick of exposed flesh.
I'm pretty sure that painter dude in the center tends to flash his cock while on the job. Like maybe he accidentally unzips his fly while on a ladder with his crotch positioned exactly in front of that beautiful second-story bay window with the window seat. Because I'd be in the window seat jacking off.
It kinda helps his bottom line because then when he says the painting job is going to take an extra day, the client never objects.
Now how do you actually know you're fully in dick mode? It's that you love the pic in the bottom left despite the absolutely hideous and unfinished tats. Bonus homosex points if you never even noticed the tats.