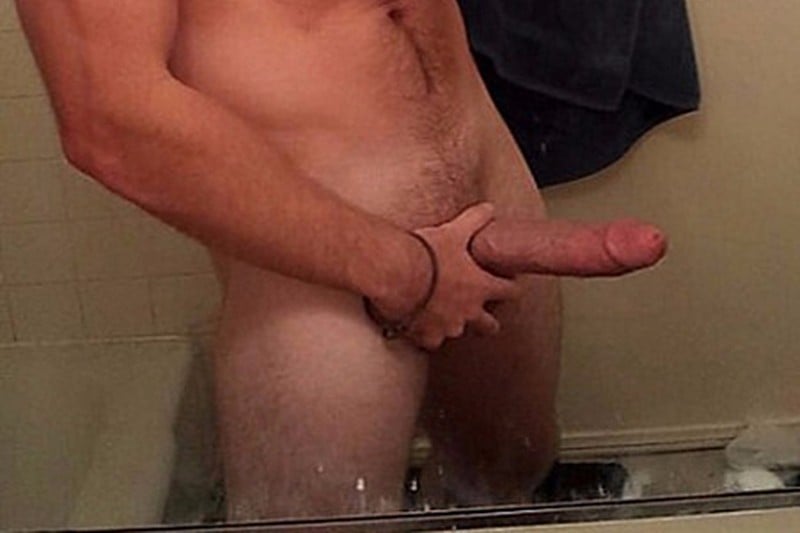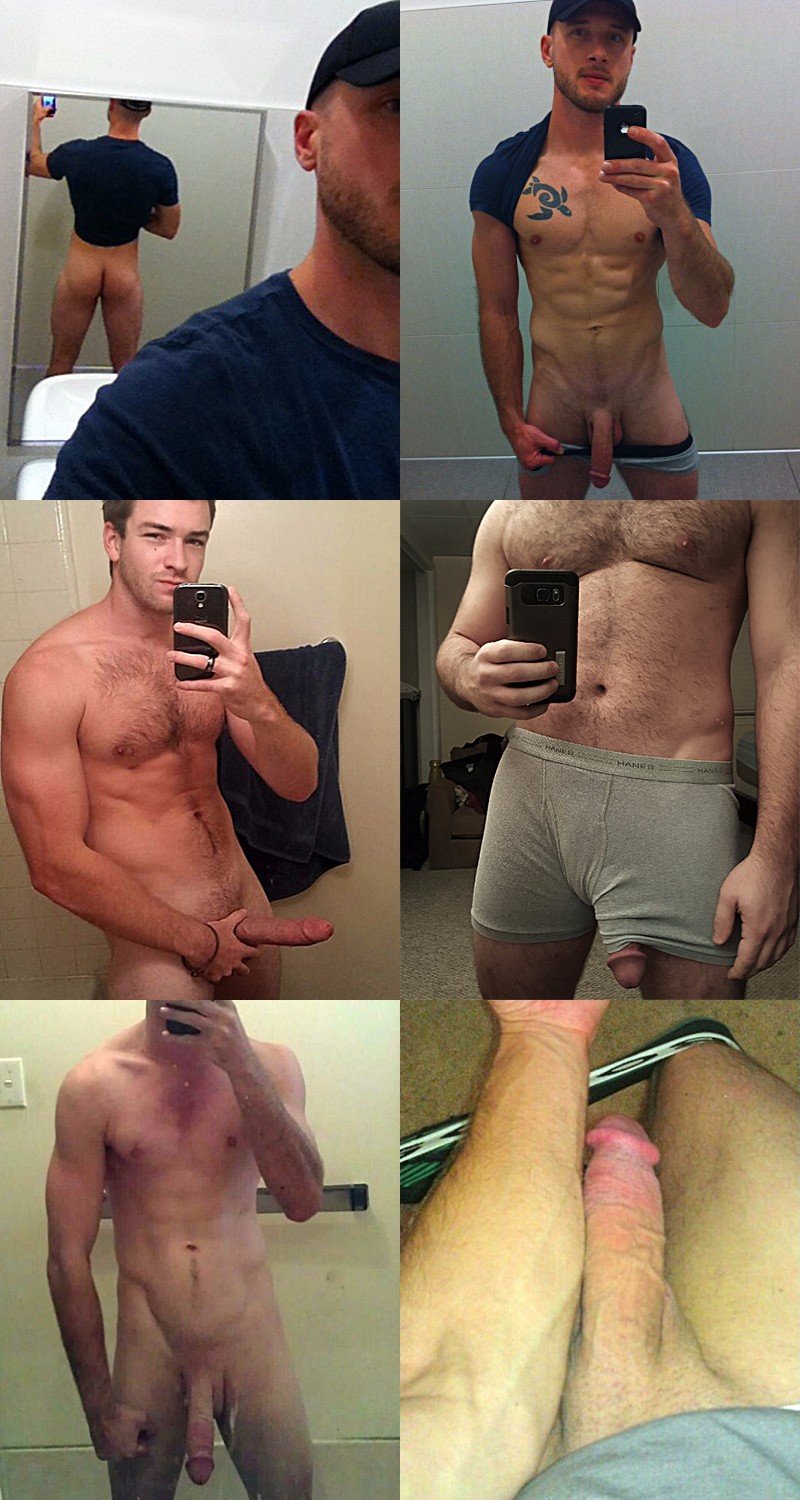 Actually, it's not equal parts dick and ass. But rather a 5-to-1 dick-to-ass ratio. I'm sure there are eager bottoms who would love a 5-to-1 dick-to-ass ratio. Correction: 5-dicks-in-one-ass ratio. Correction: hey you 5 guys, fuck me with your 5 dicks now! And I don't mean tomorrow.
Okay, you can fuck me tomorrow too.
Is there a certain season that's best for cocks? No idea when these pics were initially taken but it could be that cooler months breed more selfies as it's not as easy to show as much skin outside. Unless you're one of those subzero public park jerkers. Just remember not to get cum in your beard. It'll freeze and you'll never be able to explain it to you boyfriend. Unless it's his cum, then your explanation would have to be why you hadn't swallowed it.
Did you know how if a beard is super dirty, you can soak it in water to make soup? Well don't do that as that's a horrible thing. Who wants cum soup anyhow? Besides [insert name of celebrity you hate here].
One mouth per 5 dicks is also an enjoyable ratio, at least for the lucky sucker. Hopefully the suckees have a reasonable amount of patience. People hate waiting in line nowadays. Though if jerking off were allowed while waiting in line that would totally make it a better experience. Except for the Walmart janitor, whose job is otherwise wonderful.
I'll sign off for now, but remember to stay warm, stay naked and stay you. If you prefer to be cold and wear clothes and consider that to be "you" then go for it. A few minutes a day of wearing clothes and not touching yourself never hurt anyone. But keep the not touching yourself thing to a minimum.