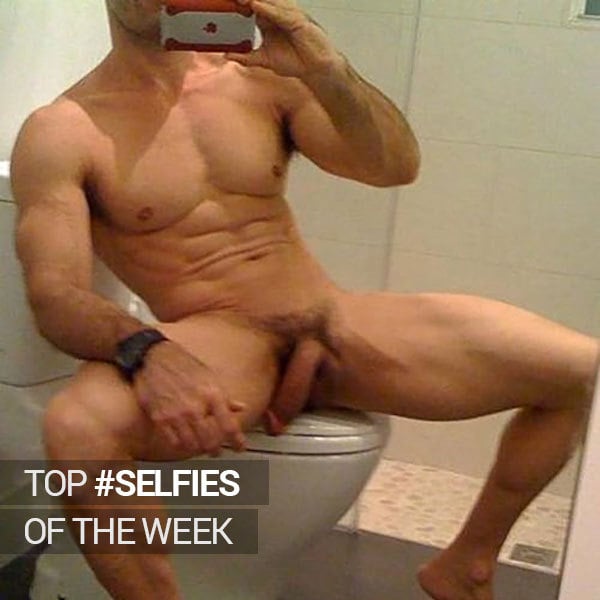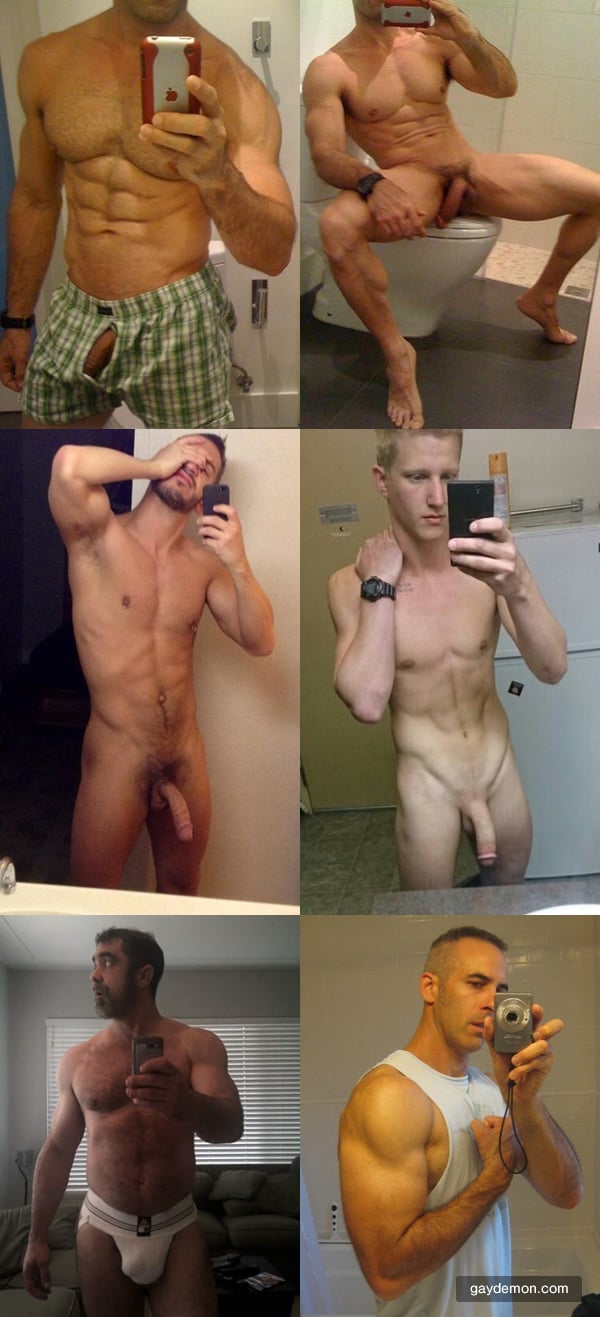 Now how come cell phone ads don't lead with guys selfying their nude or even partially nude bodies? I mean I think the "6 Plus" in the new iPhone 6 Plus should stand for cock inches.
But still of this group, my eye goes right to that arm muscle flex on the bottom right. His slightly open mouth. The buzzcut. Those fucking delts, which is short for deltoids as in shoulders as in "he has to wear tank tops because his delts won't fit in a shirt."
Speaking of things that don't fit, check out that jockstrap on the muscle bear. I dig a man who can fill a pouch. Muscle and bulges all need to be documented.
I wonder if some of these guys want to do just that. Document because they know their physiques will change. Maybe selfies are a way to lock that moment in time. That moment of exhibitionism. That moment of self-examination. That moment of art. The man is subject and artist.
I believe it was Picasso who said: "Give a man a fish and he'll take pictures of his hard on. Teach a man to fish and he'll take pictures of his hard on. Give a man a million dollars to stop taking pictures of his hard on and he'll take pictures of hard on anyway."
Yes, Picasso said all that. I have it on cassette tape.
Now here's a guy who seems a bit shy and intense in front of the camera, but his body makes that all worth it. Besides, shy and intense can be kinda awesome.