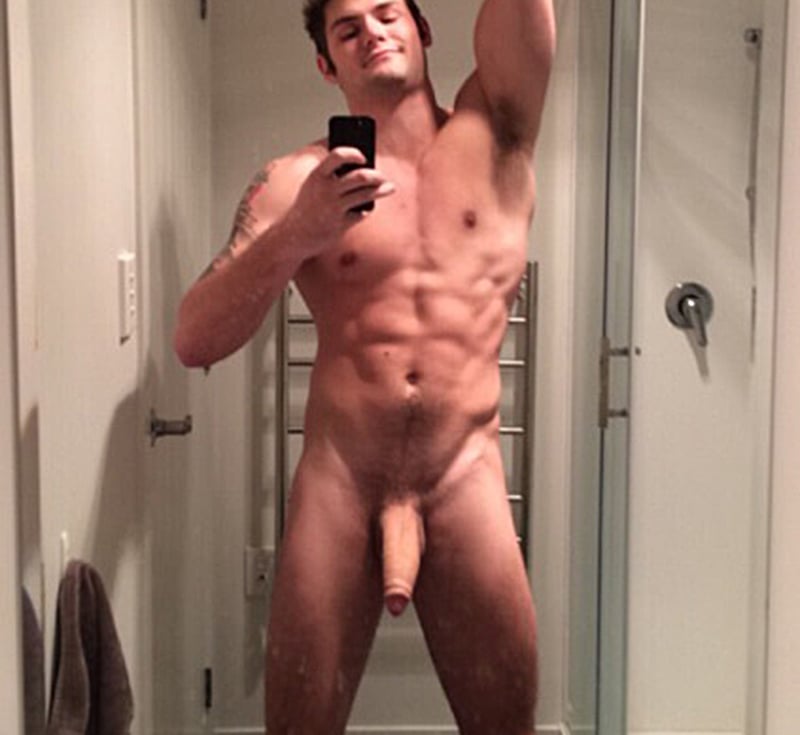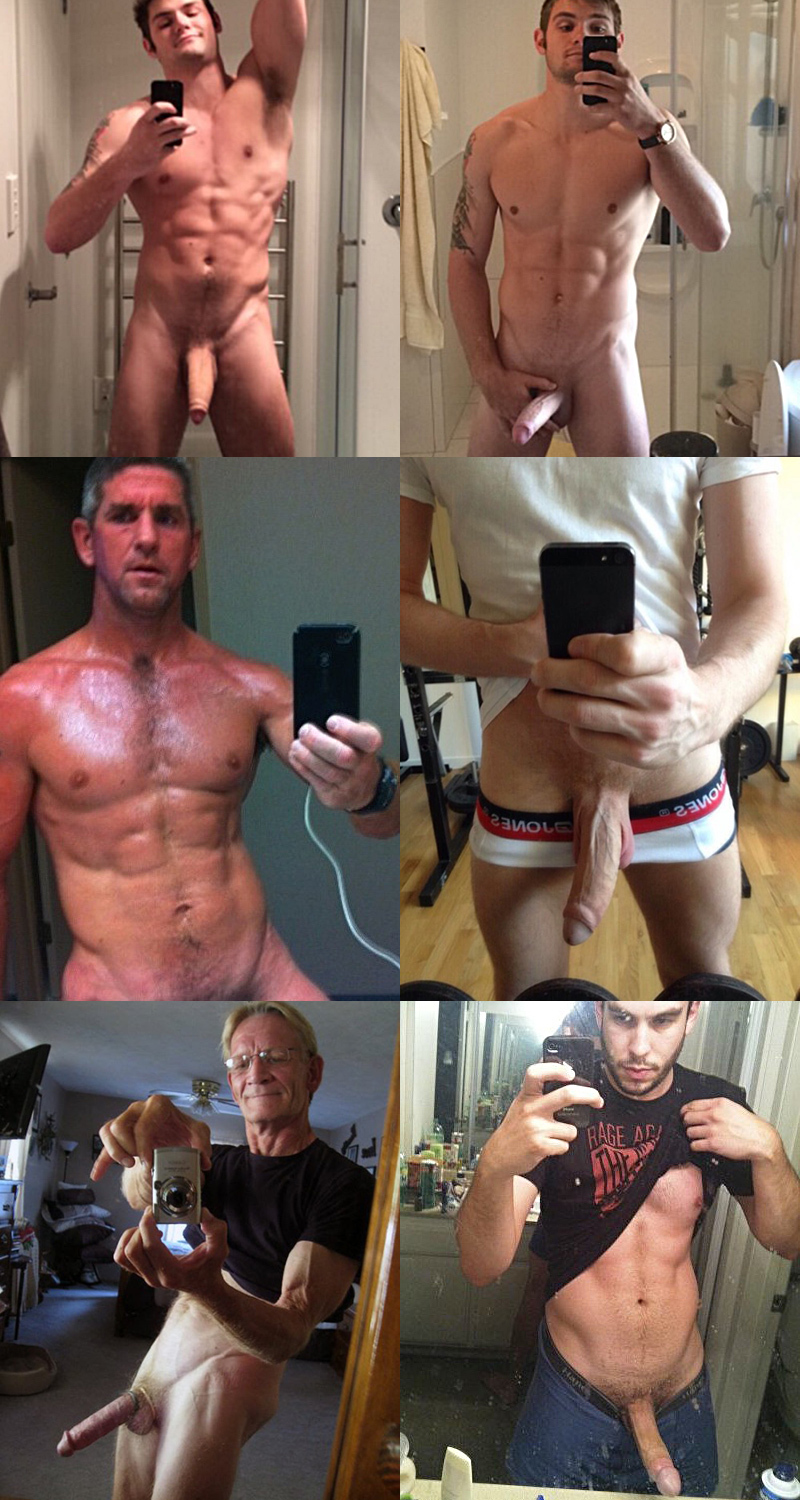 Dicks are aggressive little things aren't they? Aggressive big things sometimes too. Demanding. Imploring. Like how the color red can make people hungry. Or a naked man can make people hungry.
And can make guys take selfies, capturing themselves at peak horniness. Like catch and release fishing. Catch that moment, then release the selfie back into the wild to catch someone else.
First guy is super proud of his body, dick included. You can totally tell. Why the hell would he cover up any part of himself when he works so hard at it? He's the kind of guy who calls his dick a muscle. Maybe even lifts weights with it. Don't try this at home. Do try jacking off at home though. Try it a lot.
Then we have a puzzle. Do you prefer a daddy torso/face combo? Especially an expectantly seductively dreamboaty daddy? Or a faceless, super-hung twink? Who I'm guessing has the facial expression of a himbo actor from Pretty Little Liars, as in perturbed, blank, empty. Please congratulate me on my twink stereotypes. I have plenty where that came from! Like how when they go out to bars, they stand in a group facing each other, not inviting anyone else in. Oh wait, that's most gay guys.
Love. His. Cock. So I'll take the daddy with the twink's cock. Perusing selfies lets you mis and match.
Then if you're not into the old guy, that's cool, though we'll all (hopefully) be old guys (or gals) some day, so get into it. His long, straight dick might help convince you. And his "happy to be me" expression says it all. No bitterness here.
Then it's the personal ad selfie, full seduction mode. Look at my chest. Look at my dick. Look at my abs. Look at my face. Message me for all of them in your life now.
Only thing missing is a pair of Golden Arches above his bed.