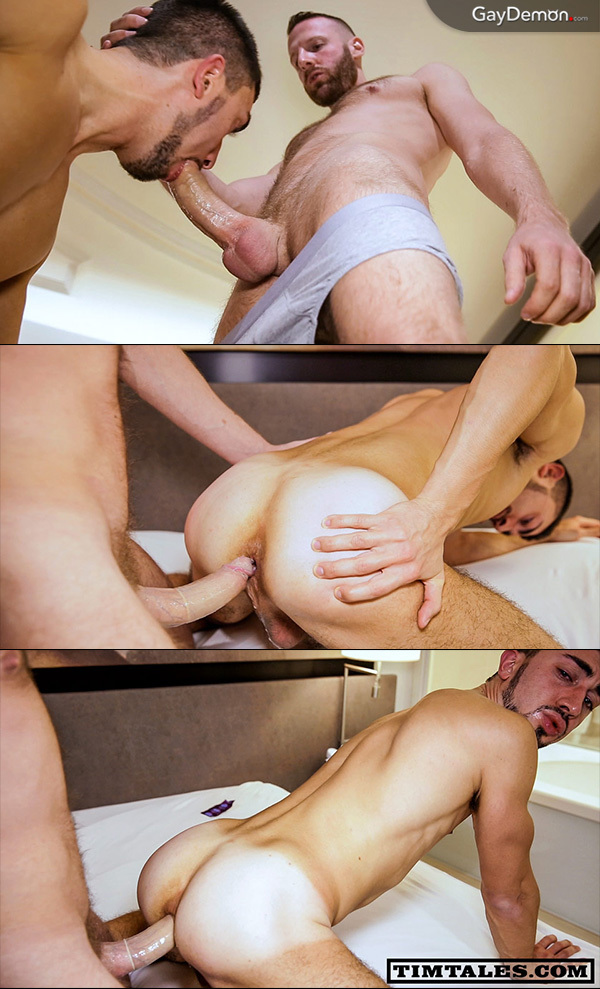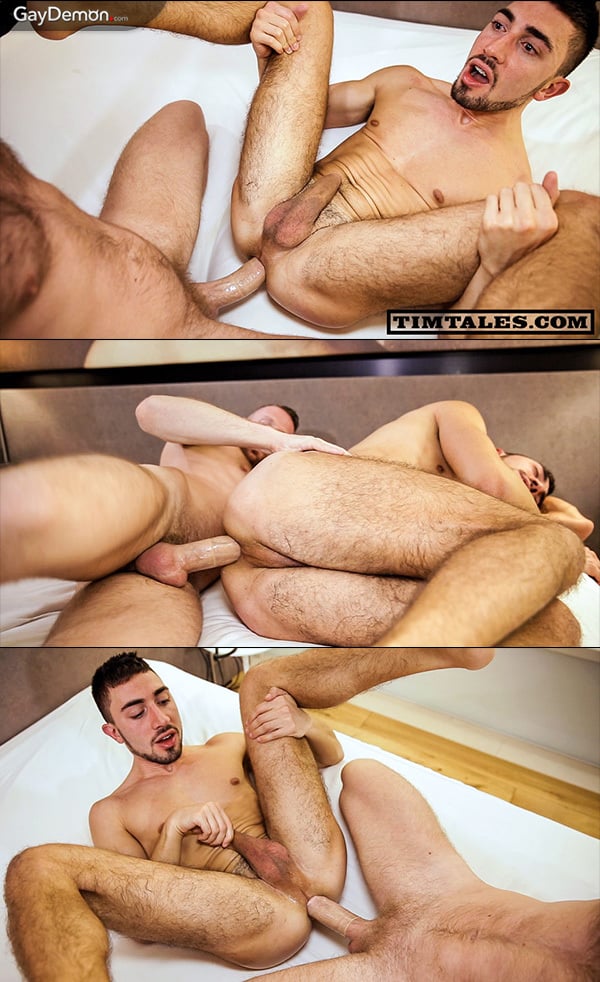 Tim Kruger was a guest at the Cox party in Rome, and always thinking about his site, Tim Tales, Kruger took his camera along and wanted to film a scene with a hot Italian guy. Before heading to Rome, Kruger checked out some of the local guys on a profile site. When Gaston connected with Kruger and sent him some photos of hiss ass, Kruger says, "I was instantly convinced to shoot with him."
And it turns out that Kruger made the right choice; Gaston is a hot Italian guy with a very talented mouth and ass. Kruger stands over Gaston and holds his head and plunge fucks his mouth very slowly -- all the way out, then all the way him. Gaston kneels with his mouth gaping open and takes this very sexy throat fucking. Then Kruger holds the cocksucker's head tight and drills his mouth hard. Very hard.
The ass fucking is just as horny. With Gaston down on all fours, Kruger teases him. Gaston is looking around and can see Kruger stroking his 10-inch dick and Tim keeps up the tease. Even when Kruger decides it's time to fuck Gaston, he doesn't stop taunting this horny bottom -- he massages his cock head against Gaston's butt hole, slides a bit of the head in then back out, and slides in a bit more. He teases like this until he finally drives his massive dick all the way inside. And by the time Gaston is on his back getting drilled hard, he's pleading, "Yeah, harder, fuck me harder."