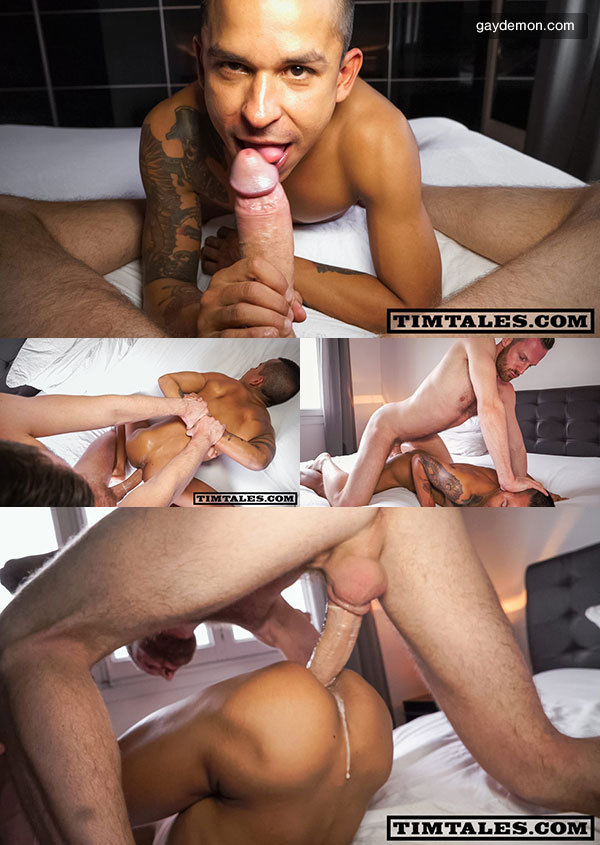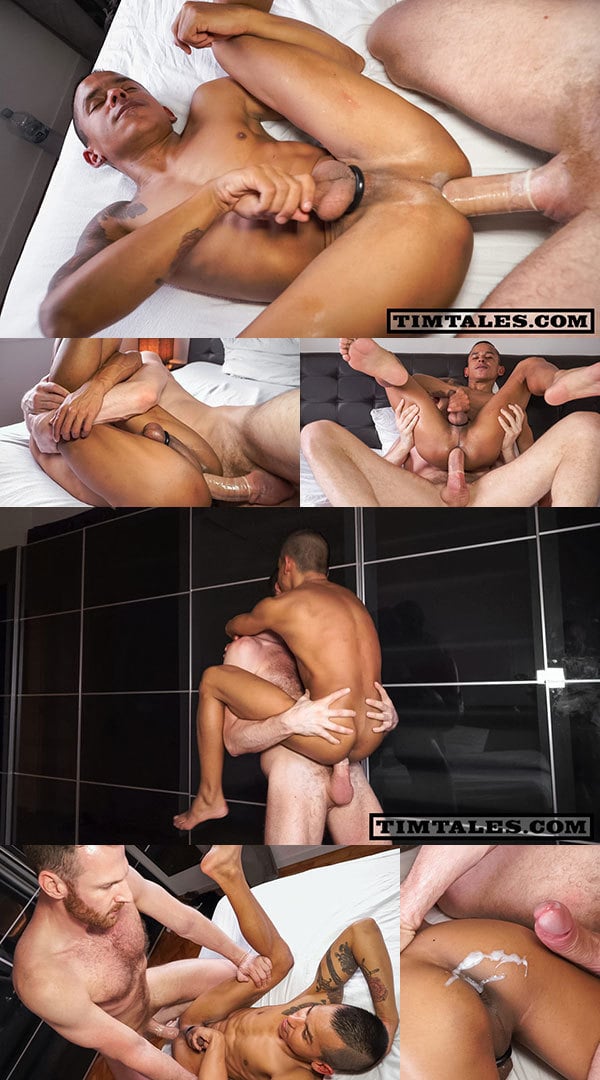 Christo Banderas is a smooth looking fella, such that I thought this was a Tim Kruger-ruins-a-tight-twink scene like with Phoenix. But even though Christo isn't actually a twink, the Venezuelan latino looks every bit as overpowered by Kruger's massive dick as the younger lads do on Tim Tales.
Tim Kruger gives Christo some really rough treatment. Once Tim's indulged Christo in some cock-worshiping, he gets straight into the stretching his butt, pulling his arms behind his back to get a really good swing for plowing that smooth arse.
Christo's head is forced down into the bed with Tim mounted on top, drilling him deep. They swap positions several times, really showing off Christo's tiny, smooth butt and that gigantic member Tim Kruger is famed for.