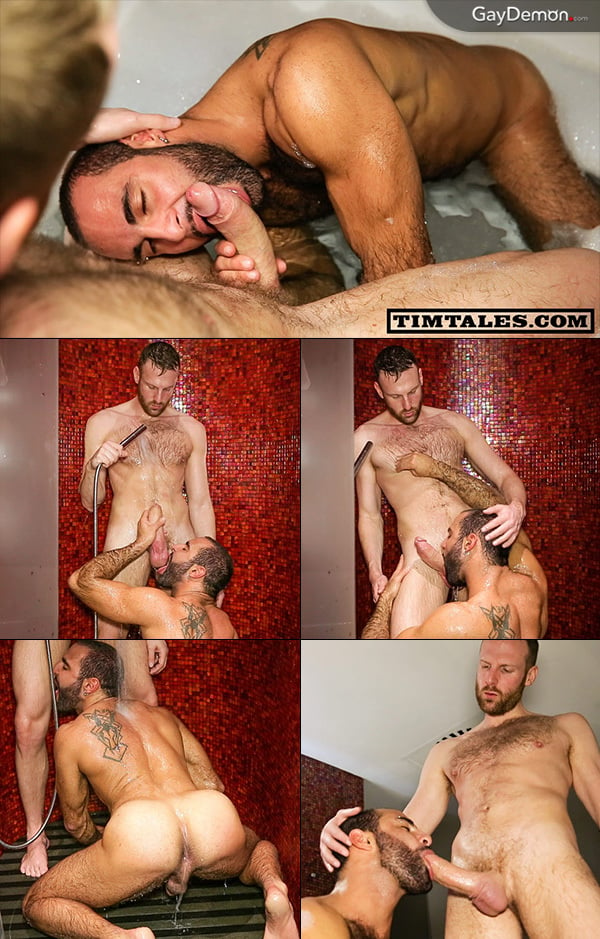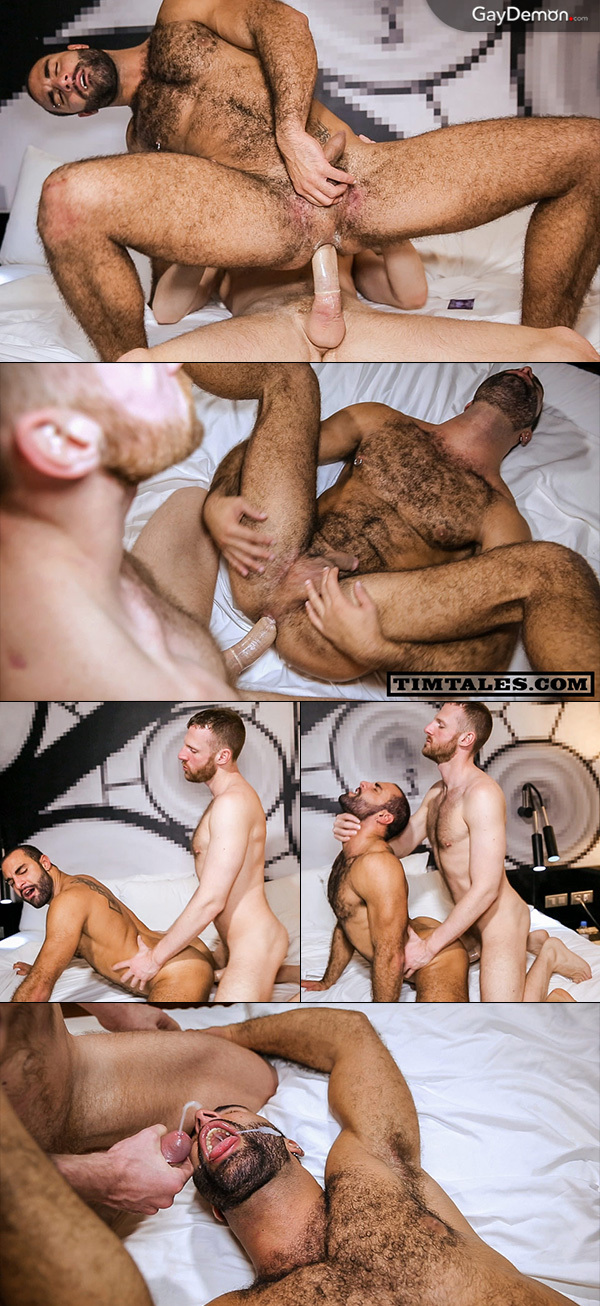 Tim Kruger recently took a bit of a vacation to Italy, but Kruger rarely just takes time off. He's always got his camera equipment with him so he can film hot bottoms from his travels for Tim Tales. He had done some scouting on a couple of profile sites before he headed off to Rome and met Paco online and knew that he wanted to fuck this furry bottom.
Paco is very handsome guy with a hairy body and a he loves getting his ass fucked, and the bigger the cock, the better. Kruger's hotel suite had a very large shower, so they made full use of it and started their scene under the spray. Down on his knees, this Italian bottom showed off his cock-sucking skills, and even though Kruger is packing a 10-inch piece of meat, Paco's throat handles it beautifully.
Kruger got this bottom's ass warmed up in the shower, then they moved to the bedroom so the German top could pound the hell out of this muscle bear's ass. And Paco's ass is just as accoomodating as his throat. After drilling this stud's hole all over the bed, Kruger doused his face with thick ropes of spunk and Paco shows how much he loves eating a man's cum.