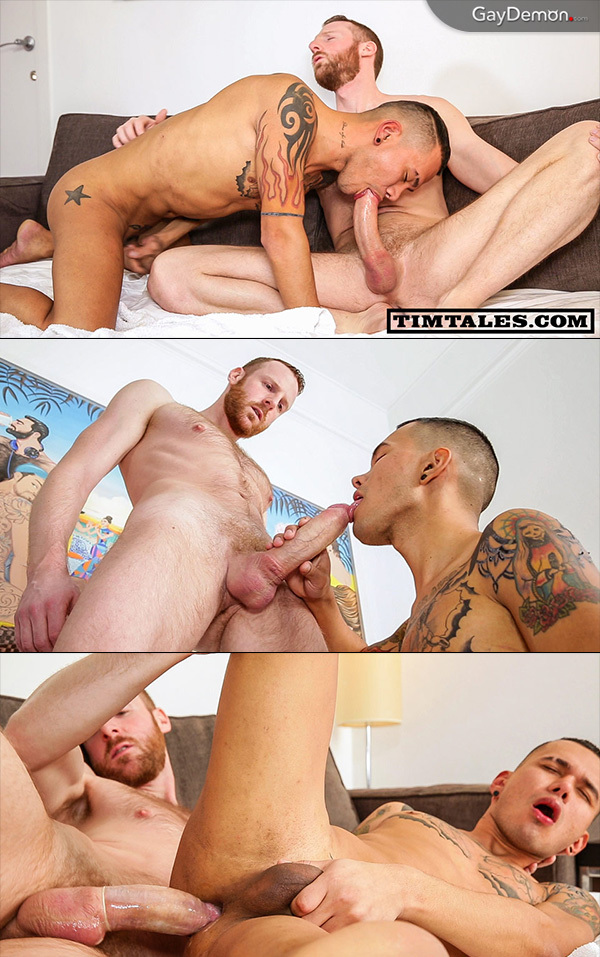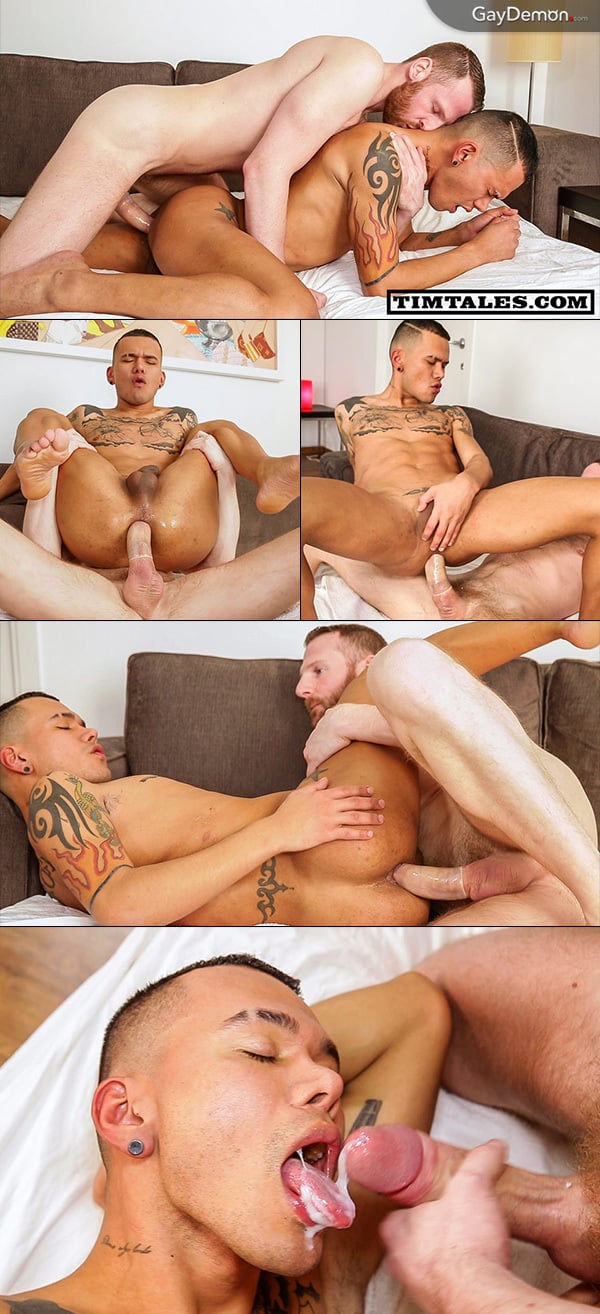 Pablo Bravo is one of those bottoms who does much better handling a huge cock with his ass than his mouth. He's a South American stud who has just arrived in Europe and the first thing he wanted to do was to feel Tim Kruger's big thick 10-inch cock in his ass over at Tim Tales.
Tim Kruger breaks in many of the new power bottoms first before passing them over to one of his other hung top buddies, but Tim's not a quick fuck. While he loves pumping a bottom's hole, he likes warming things up with some head to see how much of his 10 inches these cocksuckers can take. Turns out that Pablo can only swallow about a third of it and even with Kruger holding his head and thrusting deep, this Brazilian boy can't manage much more than half of it.
But lying on his stomach Pablo shows that his ass is much more accommodating. Kruger moves the bottom on his side and plunge fucks him slow and steady, then Kruger holds the bottom on top of him while Pablo rides his cock. Finally Kruger puts the boy down on all fours, holds his arms behind his back and jams his monster cock in fast and furious. Pablo's face alternates between pure joy and absolute agony. But judging by his cummy smile when it's all over, this Brazilian enjoyed his session with Kruger.