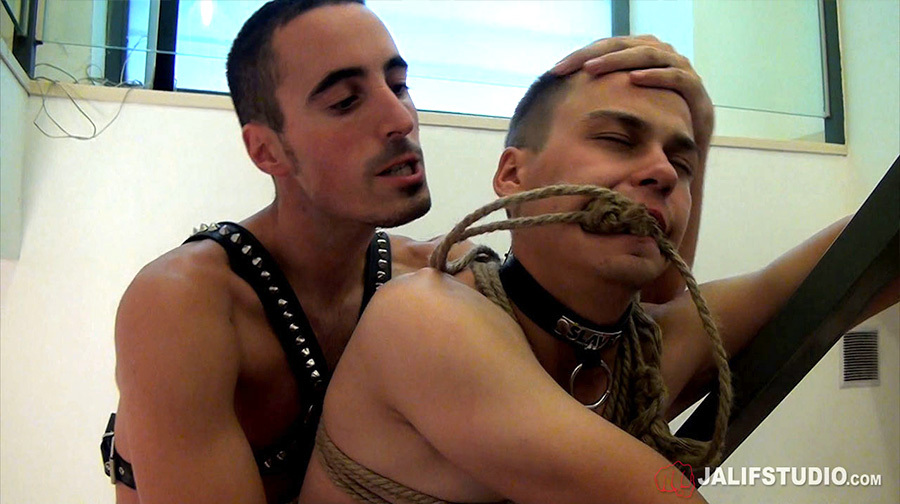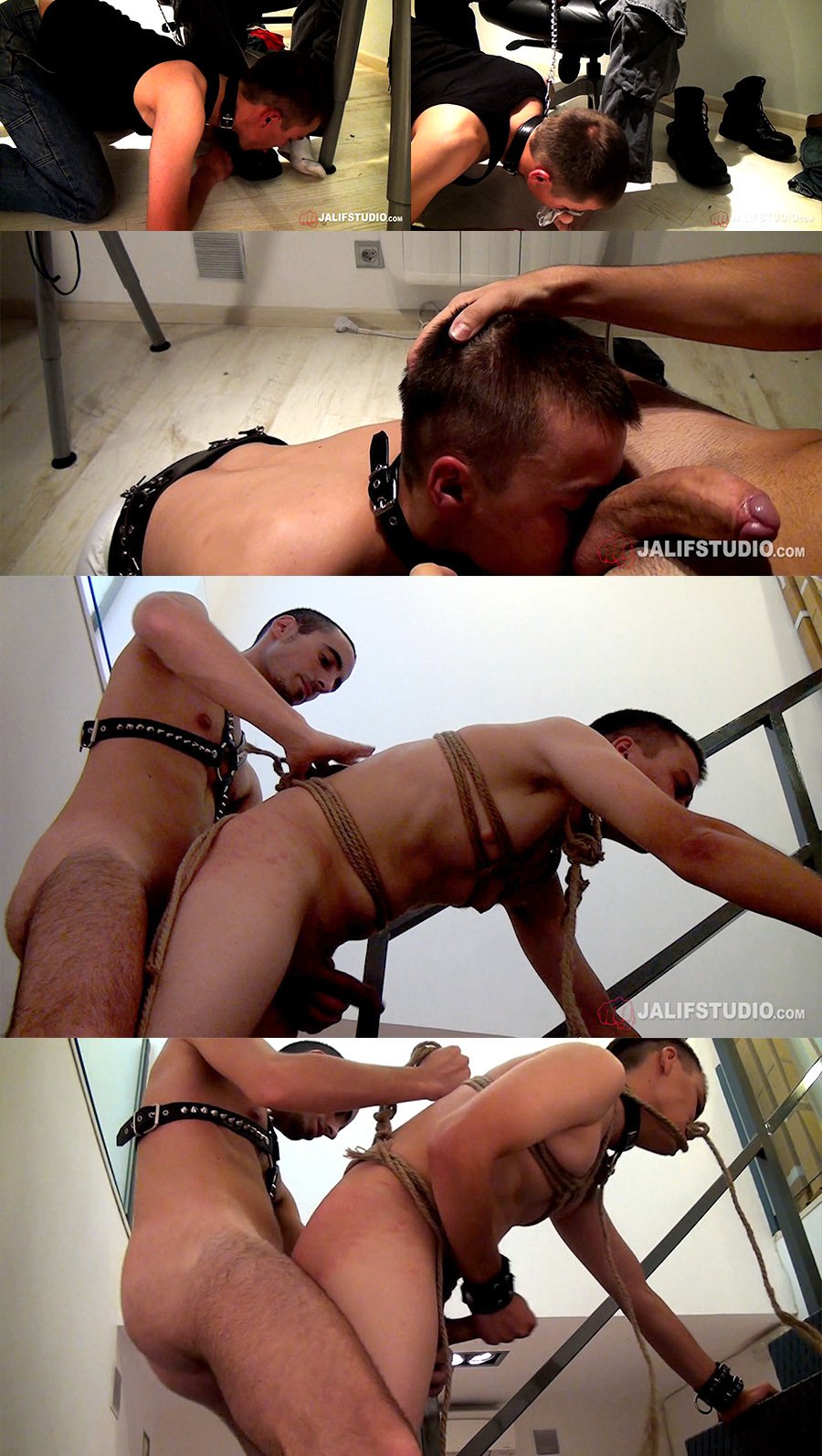 Cristian Martin goes to see Dr. Wess, who is reported to be a pro at getting guys to quit smoking. Cristian figures a little bit of acupuncture and he'll be tossing is pack of cigarettes in the garbage. But in this Jalif Studio video, this straight lad will soon learn that the devious Dr. Wess has a secret weapon that makes guys never want to put a cigarette in their mouths ever again.
I don't know about you, but after I've been force fed a fat, uncut cock, then had the daylights fucked out of me, all I want is a cigarette. But this session with the doctor goes a lot further than some dick sucking and ass fucking. Dr. Wess makes Cristian his sex slave, getting the lad to crawl around like a dog and lick his shoes, remove his socks, then finally, lick the doctor's bare feet. Eventually the doctor takes off all of clothes and sits back in his chair and whistles like he's calling for his doctor; Cristian runs over and eagerly laps and sucks the doctor's fat cock.
After tying Cristian to the stair with rope, the doctor beats him with a flogger, then he shoves his hard dick up the lad's ass. And the doctor doesn't go easy on Cristian's ass. It's a rough fuck, and I'm guessing Cristian's sore butt will remind him of what happens to bad boys who smoke.