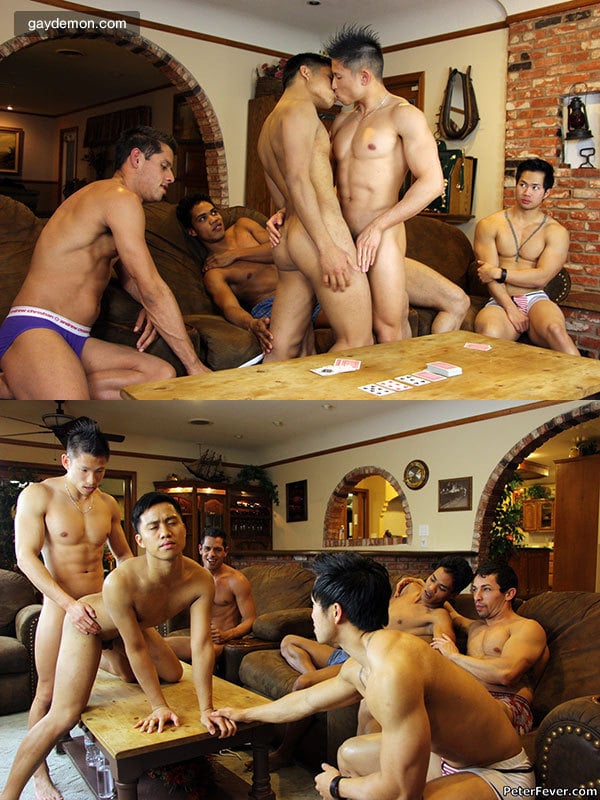 The last time we left our gang of six poker players at Peter Fever, they were playing a game of strip poker with some unique rules. Pocket Aces is the fourth and final round and Jessie and Robin are the last players left.
At first it looked like Robin was the winner of this hand, but then Bobby Hart found a couple of cards on the couch behind Robin's back, so Jessie was actually the winner. And now Jessie is going to teach Robin a lesson about cheating at cards. The ripped hunk pushes Robin to his knees and shoves his cock in his mouth and fucks his throat hard.
With everyone watching, Robin lies back on the coffee table and Jessie fucks his ass. I know I've said this before, but how is getting your ass fucked by a sexy hunk any kind of punishment for cheating or losing? Oh well, it's all in fun, and if you haven't been watching, you've got the whole four poker rounds to catch up on now.