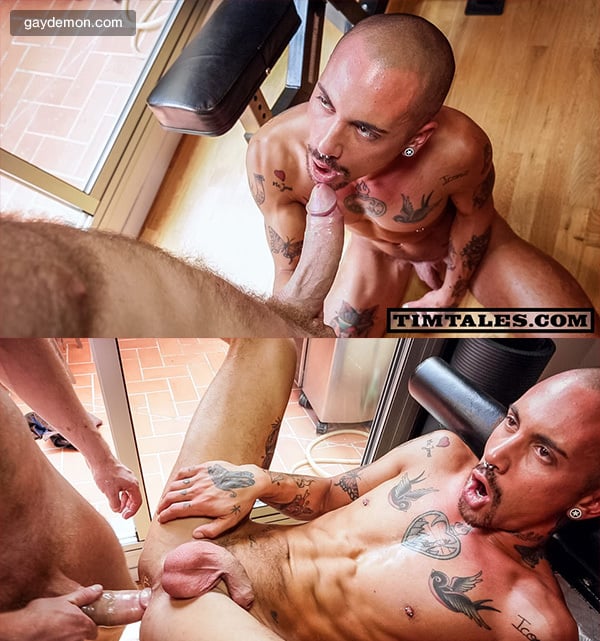 I thought this scene was insanely hot. Tim Kruger pushes his huge bone all the way in Alexx Desley's ass, then pulls all the way out leaving Alexx's hole gaping and quivering for more. Tim plunges back in and he does this over and over in his latest scene at Tim Tales. And I could have watched it all day. But not everyone shares my opinion.
I was reading through comments on another blog and it seems that a lot of gay men aren't fond of nose rings or heavily tatted men. We're a tough crowd to please. I hear guys complaining all the time about the parade of look-a-like jocks each one just as pumped as the next -- it's hard to tell them apart sometimes -- but when someone like Alexx does stand out in a very different way, we poo poo that too.
Oh well, we all have different tastes and wouldn't the world be a terribly boring place if we all looked the same? And the thing is that if you can't see beyond Alexx's nose ring and ink, you're going to miss seeing him repeating stabbing Kruger's monster down his throat. And the lad's got a talented hole -- no warm-up required -- Kruger just plunges right in.
So how about it? Are the tatts and nose ring really that bad? Sound off in the comments, I'd love to hear what you think.