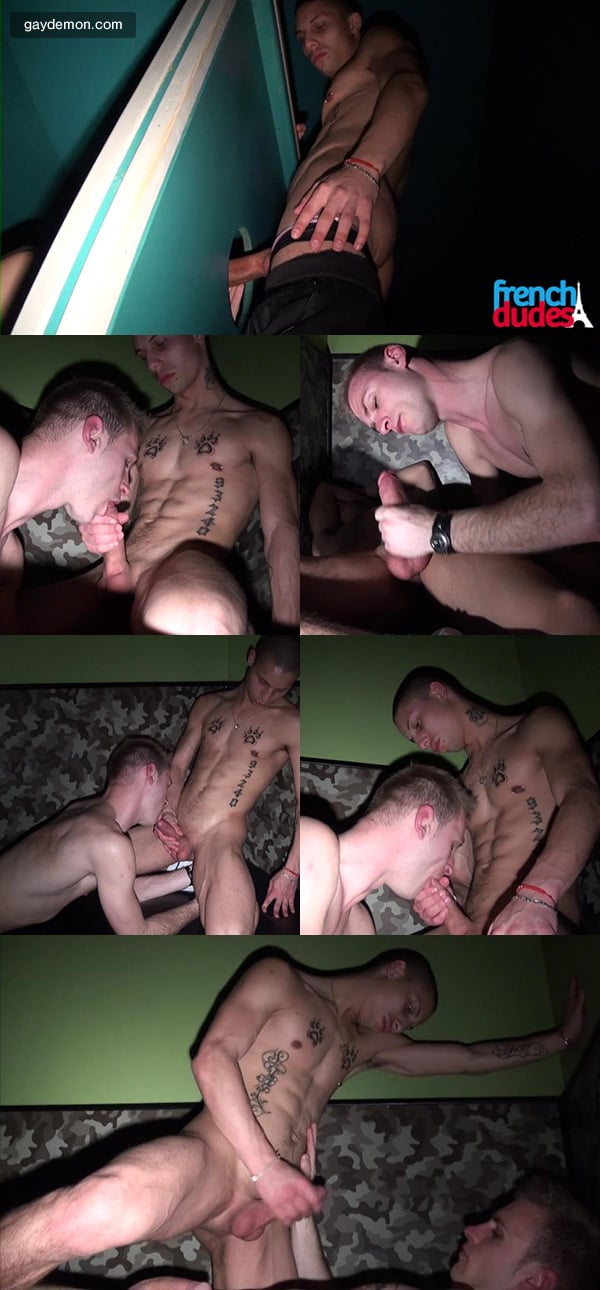 Sucking dick at a glory hole can be a lot of fun, but it's hell on your knees. I've been to a club like this one that has a slurp ramp and they're fantastic. The cocksuckers get to stand on their feet because the glory holes are mouth height and the guys wanting to be blown on the other side are on an elevated ramp. It's a perfect set-up as you'll see in this French Dudes video.
Jessy Dog is a cute pup with a slender body. He's got a bit of fur on his belly and a thick cock that he likes getting serviced. When blond cocksucker Leo Helios comes down the hallway, he sees Jessy's delicious piece of meat sticking through the glory hole. So he gulps down on it and pulls out his own dick for a bit of wank.
After getting Jessy good and excited, the guys head off to a private area in this sex club where Leo can lie back and get comfortable. Jessy mounts his chest and fucks his throat. Leaning his hands on the wall above him, Jessy pumps his dick in and out of Leo's mouth until he's ready to feed this nob gobbler his juicy load of spunk. And Leo opens wide and gets what he wants.