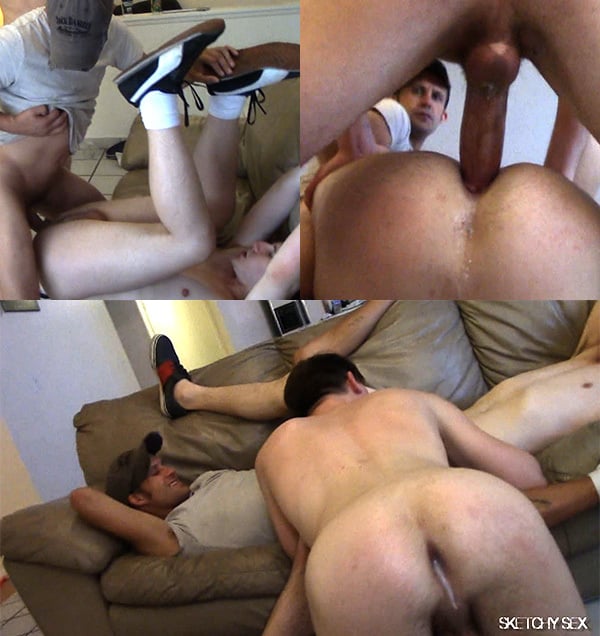 This bottom is having quite the night, proving that sometimes there just isn't enough cock. He down on his knees blowing two guys on the couch. They're lying back ass to ass so their dicks are close and this cocksucker is working them both at the same time. In this Sketchy Sex scene, these two tops have just finished fucking his ass, even blown their wads inside, but this bottom is determined to get another load of cum out of each them.
Across the room, Jay Rising is sitting back in a chair and he's getting his long dick serviced by some bone hound. But Jay can't stop staring at the cum dribbling out of that bottom's ass. And as much as his own cocksucker is making his dick feel good, Jay wants to feel his dick sliding into that warm, cummy hole.
Jay plugs this bottom who continues services the two cocks on the couch. And while Jay has a pretty big dick, this bottom has been taking fucks all night long, so it's not much of a challenge. One of the guys on the couch starts grunting that he's going to nut, so the cocksucker swallows his hard-on and lets the guy blow in his mouth. But he thoughtfully spits the guy's load out so we can watch it sliding down his dick.