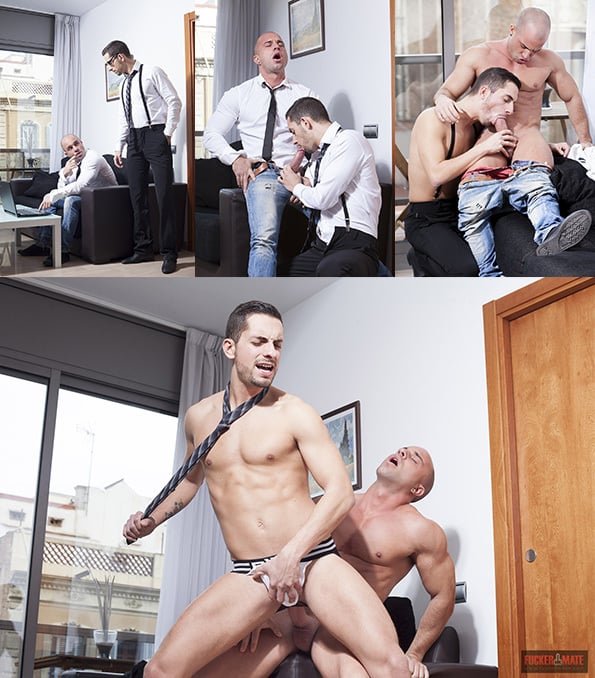 Sometimes you just want a rough fuck. No passion, no kissing, no caressing. Just bend over and take it hard. That's exactly what pretty boy Hugo Arias gets from bald hunk Antonio Aguilera. When this Fucker Mate video opens, Antonio is sitting in his hotel suite looking at some porn on his lap top, but he forgot to close the adjoining door. His business colleague enters the suite and catches him. Antonio isn't in the mood for a lecture, so he grabs Hugo and pushes him to his knees.
But Hugo is a dick hound, so he doesn't need to be forced to suck dick, he's quite capable at deep throating a big cock. Still, Antonio likes it rough. He pushes Hugo's head all the way down on his bone, then he plugs Hugo's nose with his fingers so he can't breathe. Antonio finally releases him and the cocksucker pants for air.
And when Antonio has had enough of Hugo's throat, he orders the bottom to bend over and present his ass. Antonio's cock is big and thick, but Hugo takes the whole thing without too much struggling. Antonio rams his ass hard, and Hugo doesn't complain. Like I said, sometimes a guy just needs to be drilled hard.