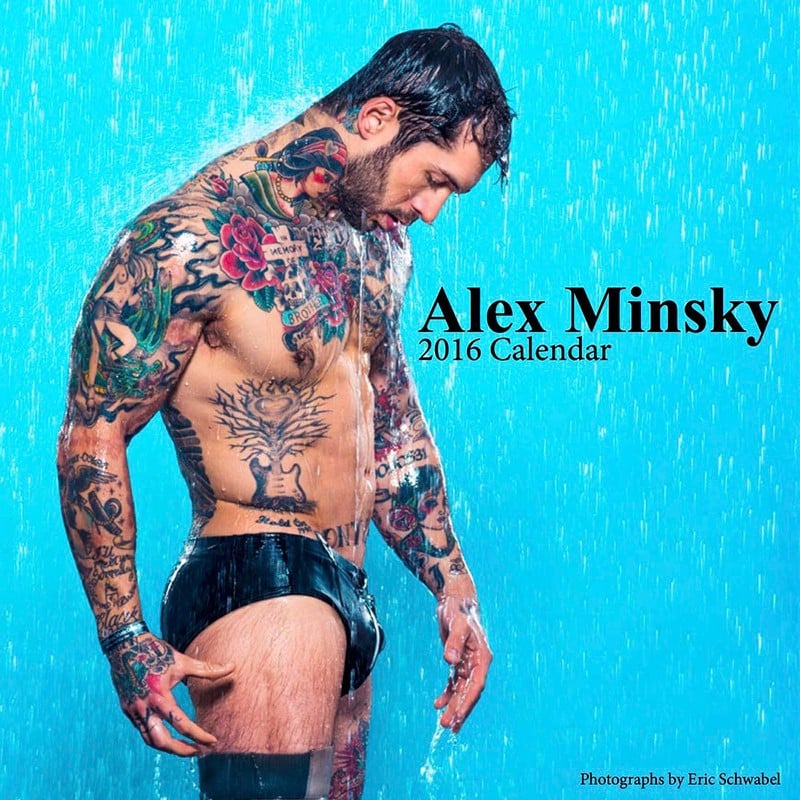 See he's this hot guy and time exists so he poses and there's a calendar below him. What better way to sell 12 photos of a mostly naked guy? As a bonus, it comes with the dates already filled in with to-dos, such as:
January 1: Jack off to picture of Alex Minsky
January 1: Jack off again to picture of Alex Minsky
January 1: Milk another load out to picture of Alex Minksy
January 1: Give yourself a dry cum to a picture of Alex Minsky
January 1: Eat a pizza while staring at a picture of Alex Minsky
Oh I'm not done.
January 2: Seek counseling for Alex Minsky-related masturbation addiction
January 2: Show calendar to counselor to provide context for addiction
January 2: Masturbate to picture of Alex Minsky with counselor
January 2: Begrudgingly pay counselor for his time and leave feeling confused
Two days down.
Yeah, he's a hottie all right. But he'll never win America's Next Top Model: Guys vs. Girls because it's the last season. Bye Tyra! But hello the hot guys still left in the running. Seriously check that thing out. You'll see what I mean.
Check out some more pics from the calendar and pre-order if you like. Photos by Eric Schwabel. That's Schwabel with an Schwa. Now back to next year's plans.
January 3: Skip work to masturbate to Alex Minsky
January 3: Apply for job as Alex Minksy's personal penis assistant
January 3: Google image search Alex Minsky and realize you didn't need the calendar in the first place but damn he's cute so what the fuck support the arts and hunks right?