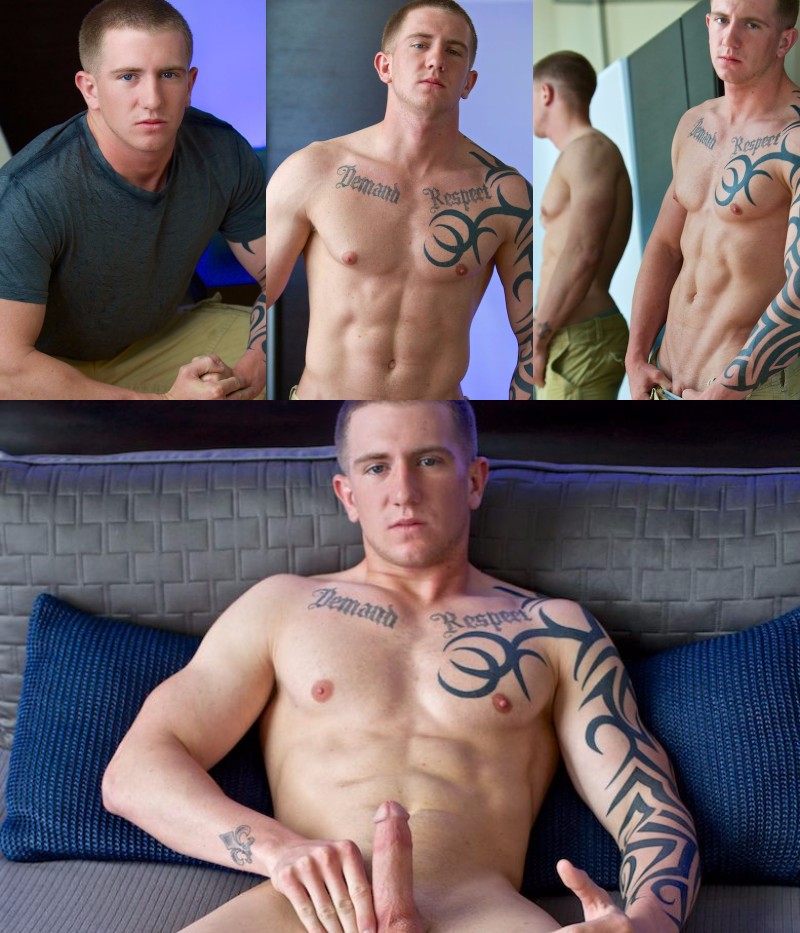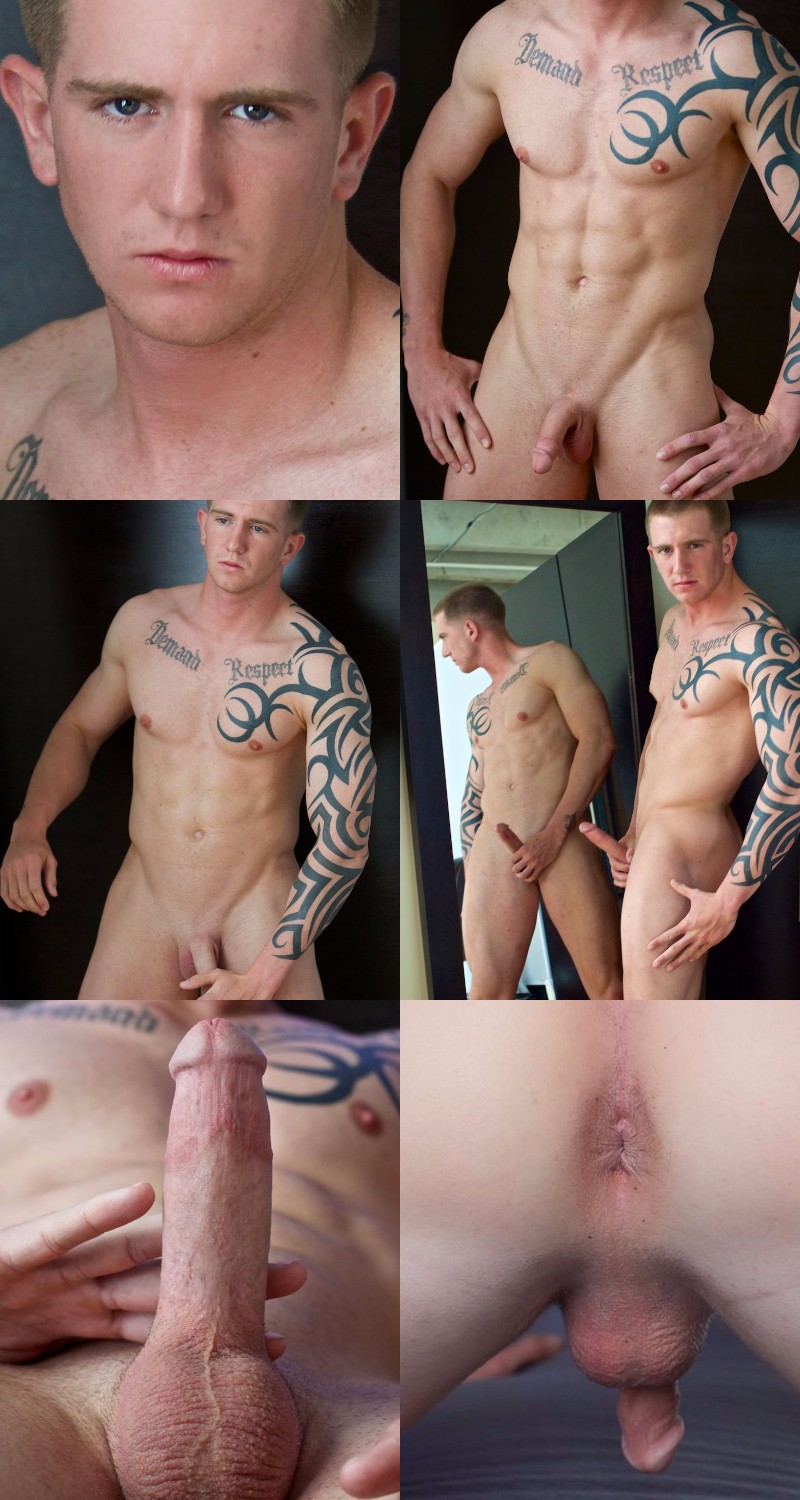 Straight Off Base doesn't show up in the sponsor list.
Shane is a 20-year-old Marine with a well-muscled body. He's heavily tatted and he's into power lifting and MMA. He stopped by Straight Off Base to show us his jack-off routine and rub one out.
Corporal Shane stands 6-feet tall and weighs 180 pounds. He's packing one shredded body and a decent-sized dick -- more than a mouthful is a waste, right? -- and he's horny as fuck. He's got Demand Respect inked across his pecs. But this Marine can demand anything he wants and I'd give him a lot more than respect.
Shane jacks off on the bed, he stares at his reflecting while stroking in the mirror, and he returns to the bed to do some mattress humping. What a great tight ass! Lying back on the bed with the camera over his shoulder, we're treated to some POV stroking before Shane begins to pant, "I'm gonna cum." The camera moves down to give us a side view of this Marine blasted jizz right up his body. What a great load!