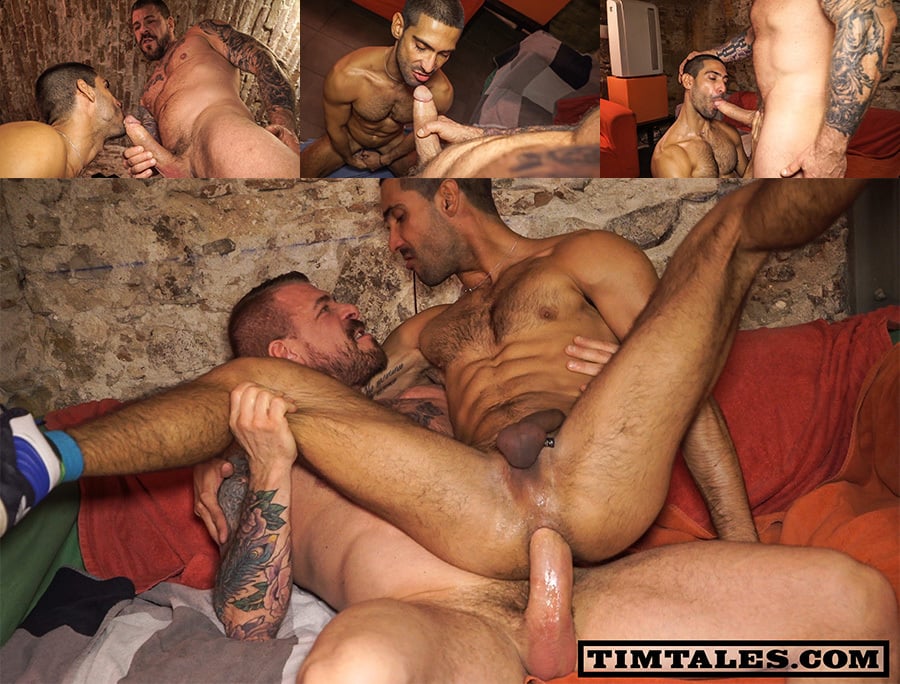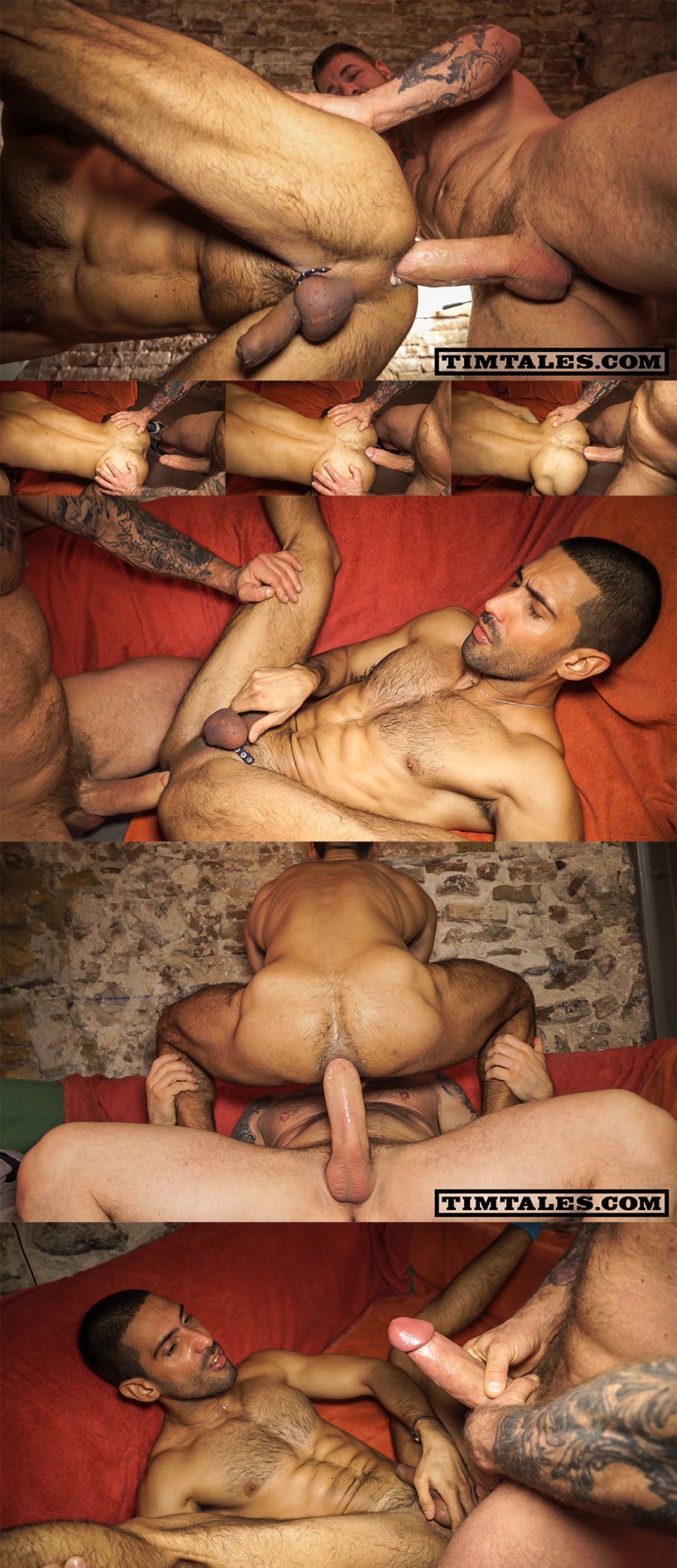 It's was only a matter of time before Alejandro Dumas hooked up with Rocco Steele. The greedy pig bottom has taken some of the biggest cocks in Europe -- Tim Kruger, Jaguar, Esteban, Ansony, Damien Boss, and Lucio Saints -- and now Tim Tales had to resort to importing American monster meat to fill Alejandro's insatiable hole. And judging by what I've seen, Steele must have been very happy that he made the trip.
Alejandro Dumas is one of those bottoms I love to watch. Not only do I marvel at his ability to take nine- and ten-inch cocks and make it look like a walk in the park, but he doesn't yell his head off while doing it. I'm not into noisy bottoms. Dumas is perfect. He grunts softly while Steele spears his hole, sometimes he doesn't utter so much as a groan. I'm grateful for these moments when we can hear Rocco's monster squishing in and out of Alejandro's hole.
They're fucking in a weekend after-hours club in Barcelona. Tim Tales has used this club before, and as Rocco bounces Alejandro on his bone, I wonder if they have an audience of club goers, or did they rent out the club so Alejandro could ride Rocco in private? I don't know, but they didn't limit their fucking to the couch, they also straddled a stairway and Kruger got some very hot cock-in-hole shots from underneath the pair. And when Rocco had his fill of Alejandro's marvelous hole, he gave the bottom a huge load of cum.