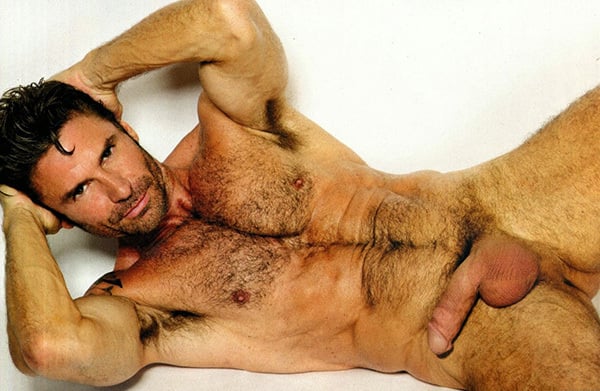 On Thursday, March 5, Playgirl's 1992 Man of the Year Dirk Shafer was found dead in his car in West Hollywood. Shafer is rumoured to have had a heart attack, but an autopsy scheduled sometime in the next few days will confirm cause of death. Police were reported to have identified Shafer by his driver's license. The 52-year-old model and actor was also a fitness trainer.
Shafer rose to fame with his Playgirl appearance and acclamation of the Man of the Year title. He later shocked his fans when he came out as gay. In 1995 he directed and starred in the mockumentary called "Man Of The Year," which detailed his experiences leading up to his coming out. Along with directing and starring in the film, Shafer also wrote the screenplay.
In 2001, Shafer filmed "Circuit," a movie about the gay party scene. In the same year, he also played a character named Blaze in television's "Will & Grace." Shafer returned to Playgirl in 2012 for another centerfold commemorating the 20th anniversary of his first appearance. Dirk Shafer was born in Carbondale, Illinois on Novermber 7, 1962.