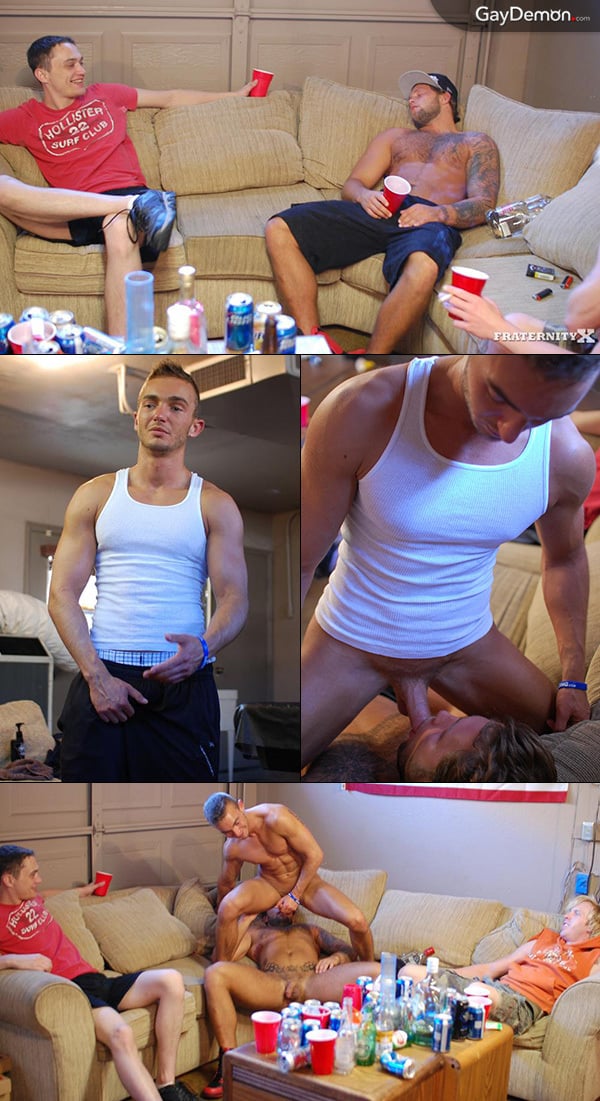 Carter Jacobs has been hitting the vodka bottle hard. Ever since yesterday morning, he's been pounding them back in the dorm. When a couple of his dorm mates wake up the next morning, they find the beefy, tattooed stud passed out on the couch. Around Fraternity X, if you pass out, you get fucked!
One of the guys climbs on top of Carter and face fucks him. Then Grant and Kyle take turns pounding Carter's big, beefy ass. But Kyle's not satisfied with one butt, so he orders Grant up on the sofa beside Carter. With two dorm mates on their hands and knees, asses waiting to be fucked, Kyle takes turns fucking his buddies raw butt holes.
For a final rounding of fucking, Kyle and Grant bend Carter over the billiards table. They plunge his hole with their raw dicks and each unload their balls all over his ass.