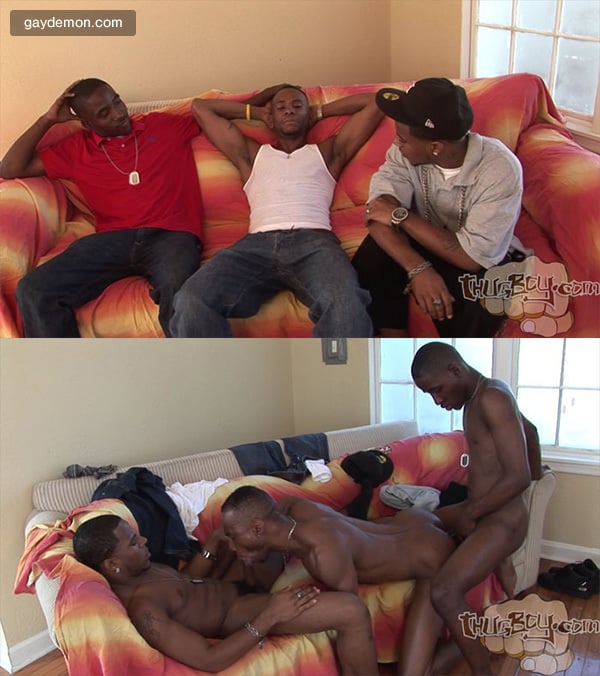 It's not very often that I see something new in a gay porn video, I've been working in porn for a long time. But while watching this threeway from Thug Boy, I saw something that I've got to try. It's not big deal really, I'm sure I've seen this somewhere before, but this time it had me noticing and thinking, "Shit! I've never tried that." More about that in a minute.
TKO and Deka are a couple of horny brothas in the mood for a little threeway action, so they pick up Will2K and bring him back to their apartment. And in no time, Will is on his knees stuffing these two dicks down his throat. He sits back on the couch and TKO eats his hole while Deka fucks Will's throat. Then TKO shoves his hard-on inside Will's ass and starts pumping.
The guys get into a fucking sandwich with Will on the very bottom, TKO is top man with Deka in the middle. So far this is all pretty regular stuff, but what got me really turned on is that Will lies on his back and Deka face fucks him while TKO drills Deka's butt. And Deka unloads in Will's mouth and TKO doesn't stop drilling until his buddy's done, then he pulls out and makes a mess of Will's face. I've never blown my wad in a guy's mouth while getting my ass pumped; it looks like fun -- now I just have to get myself into a threeway.