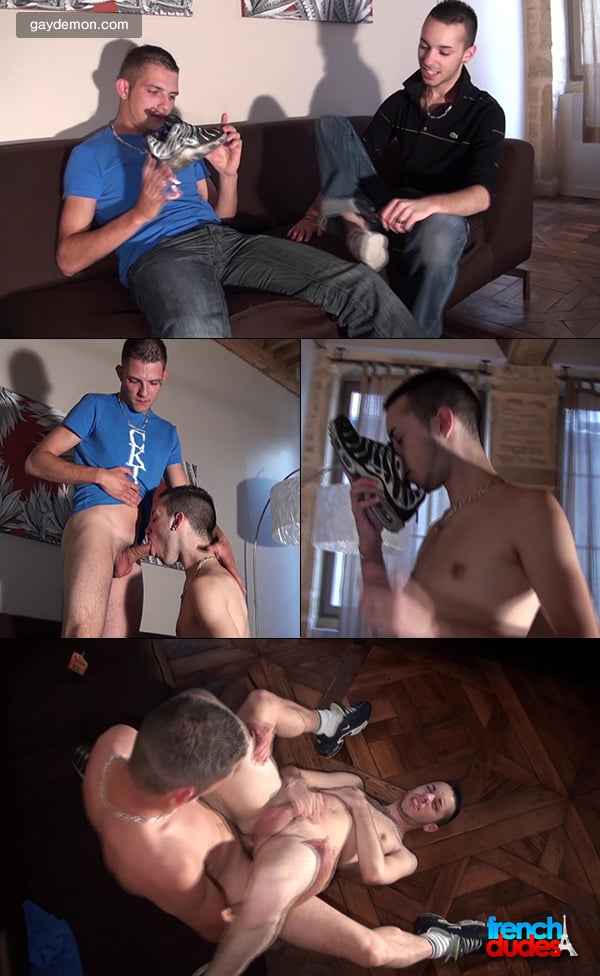 Have you ever watched a porn scene where you just can't take your eyes off one of the guys? His scene partner just doesn't matter; he could be any random guy, he could be a girl, he could be a plant -- nothing is going to distract you. Emilien Piresse in this latest French Dudes scene is my obsession.
He's a very cute French lad, blondish with a sexy, chin-strap beard. He's paired up with Alex Kiffeur, who is cute enough and there's nothing wrong with him, but I just can't stop watching Emilen. He's got beautifully plump lips and he's a passionate kisser.
When Alex hauls Emilien's fat uncut dick out, it's all over for me. I'm in absolute love and lust. Emilien eventually crawls on top of Alex, puts the bottom's sneakers on his shoulders, and slides his thick cock insides Alex's hole. Watching Emilien's ass thrusting in the air was enough to get me off. But I held back until I could cum with this French lad and watch him blow is wad all over Alex's smooth body.
And I just discovered that Emiline Piresse has a threeway scene over at French Dudes. I didn't know about that one. I know what I'm doing later tonight.