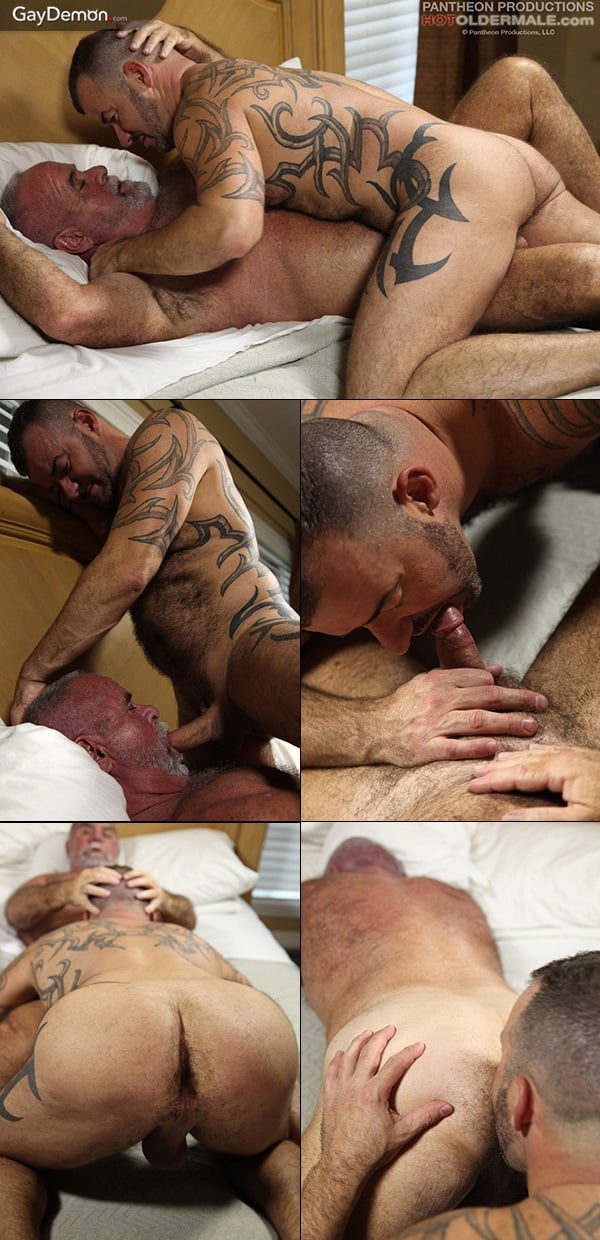 When I first saw muscle bear Steve King I thought, "Oh man, I'd love to have this sexy man pounding away on my ass." Then I next saw him getting fucked. Damn! He's a bottom. Nothing wrong with that, but as a 100% committed bottom myself, another one doesn't do me a lot of good in the sack. Then I saw King over on Pantheon Bear fucking this daddy's ass and my fantasies revved up again.
Steve King is one sexy fucker. He's ruggedly handsome with a hot trimmed beard, his body is covered in hair, and he's heavily tattooed. He's a man's man, a total masculine hunk, and who wouldn't want to spend a few hours rolling around a bed with him?
Jake Shores is a grey bearded, bald daddy who loves getting his ass fucked. It's a hot southern day outside and these two men are hanging out indoors and trying to stay cool. But when their cocks come out, they fail miserably because things heat up in a very big way. After trading blowjobs these two horny men get down to some fucking and King plows this daddy's ass good and hard.