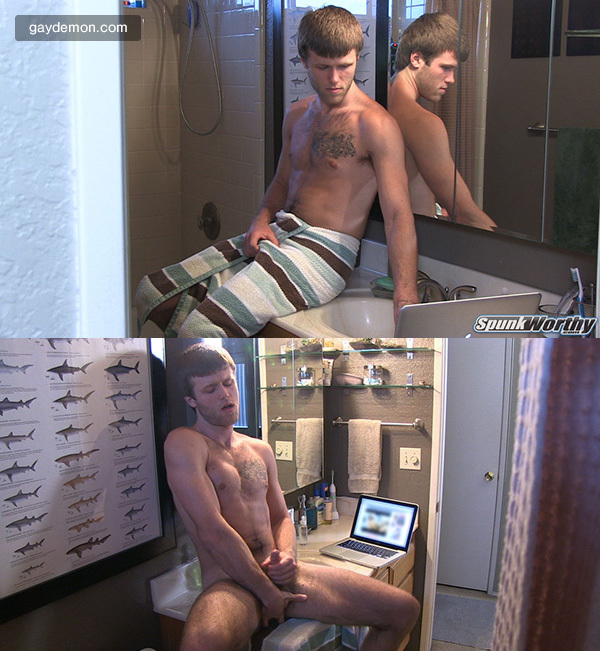 Spunkworthy has started a new series of videos where they bring in one of their regular guys just to bust a nut. No interviews, handjobs, or blowjobs, the guy just pulls his cock out, strokes, and unloads. Some of the guys need some extra cash, some just want a place to stroke one out without worrying about their roommates walking in on them. It's a win-win scenario.
Cy is doing the second Qwicky in the Spunkworthy bathroom. The site owner has set up two cameras to catch the action and Cy hops up on the vanity, put his favourtie porn DVD on his laptop, and starts stroking. And I loved that Spunkworthy blurred out the laptop's screen so we didn't have to see whatever straight porn Cy was watching.
Cy does lube up his fingers and plays with his butt hole while he's stroking. But other than that, there's not much to say. The whole video is 12 and a half minutes from start to finish. (Did you know that it takes the average man 11 minutes to cum?) But with these qwickies, Spunkworthy is able to give us two videos some weeks instead of one.