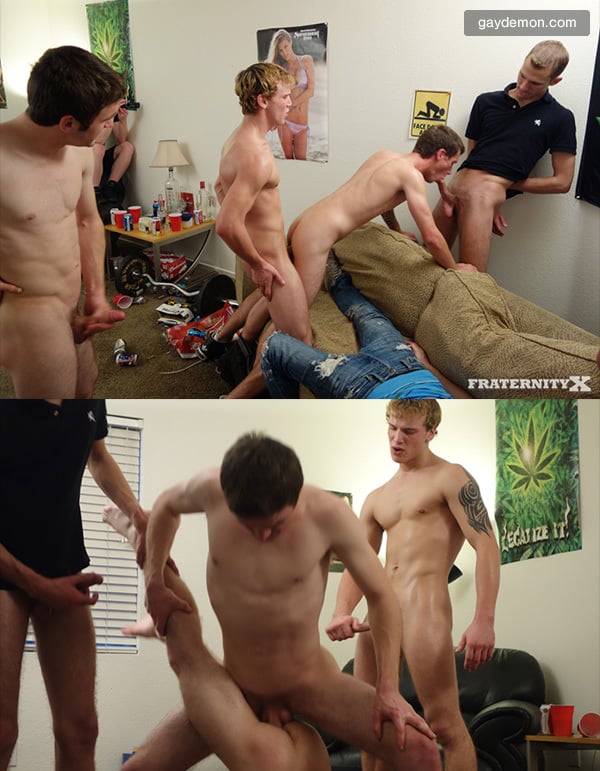 I guess Donny Forza from Dallas Reeves has gone back to school, he's making an appearance this week on Fraternity X. Forza and a couple of buddies are banging this drunk guy's ass. And a couple of these guys, including Forza, has pretty nice cocks.
I love how Fraternity X goes the full distance to make us believe this is a real frat house. If you look closely in some of the pictures, you can see a guy passed out on the sofa. In fact the drunk bottom in this scene is getting fucked and sucking dick at one end of the couch while the passed-out guy is lying on the other.
And this bottom keeps hollering for more cock. As soon as one guy takes a break, the bottom starts yelling, "More dick! More Dick" And in a frat house you can always be guaranteed to find two things: more beer and more dick.