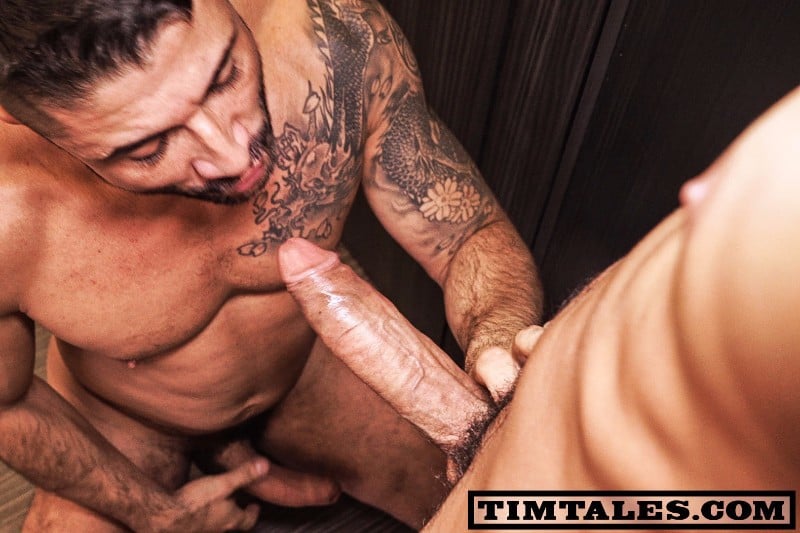 See Jaguar's 10 Inches in Action at Tim Tales
Max Toro has taken some pretty big dicks over at Tim Tales. I still have his scene with Rocco Steele where they fucked on the floor of Barcelona clothing store and I wank off to it regularly. This week, Toro is spreading his legs for another monster cock, come inside and see how he does.
Jaguar has also been on Tim Tales a number of times, but he always wears a balaclava, the same army-green one in fact. I'm not sure why he wants to hide his identity, it's fairly well known that Jaguar is David Ken and he's filmed a couple of scenes for another site. Maybe he's not trying hide who he is but just gets off wearing a mask. I have to admit that not seeing Jaguar's face adds excitement to this scene.
But Max Toro is really the star of this show. He lies back and lifts his leg, then Jaguar slides his monster 10-inch cock inside ... all the way in. Max takes it without complaint. He simply purses his lips, sucks wind, and enjoys the initial moments when his hole finally settles into its fate. After that, it's fairly smooth sailing with Jaguar pumping Max's butt and building up an awesome nut to fee this cocksucker.