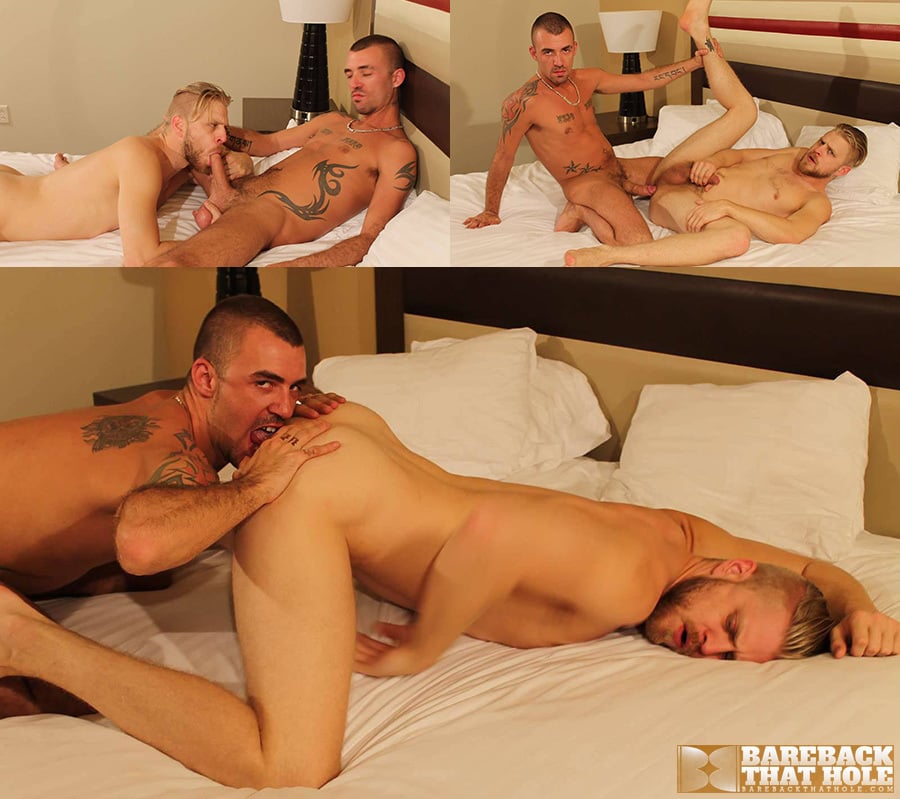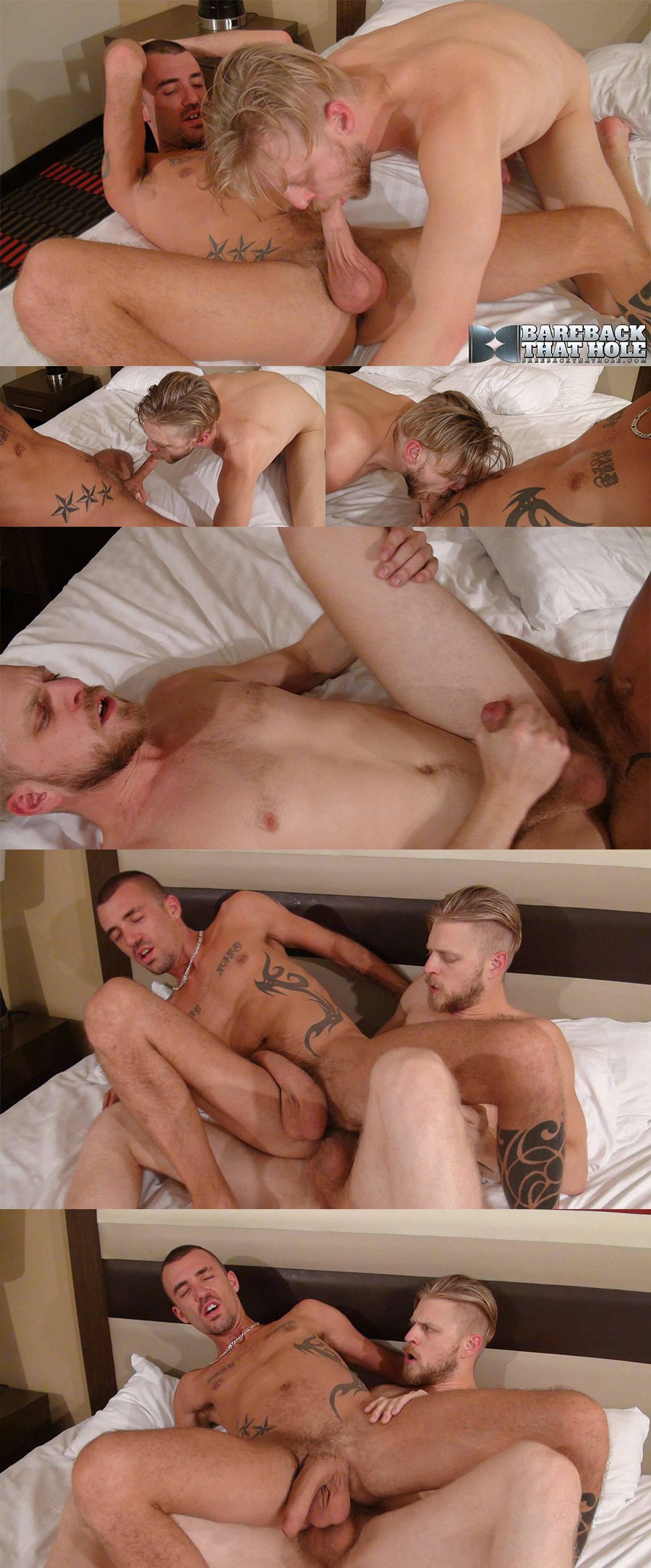 Watch Jessy Karson riding Logan Stevens is something to see. In this Bareback That Hole video, he's bouncing on Logan's big dick in a reverse cowboy and his own giant cock and balls are flopping around, and so wildly at times, that I have to wonder how he didn't sprain a nut. Now I know that lots of you complain about bottom's not getting hard while they're getting plowed, but I rather like seeing Jessy's soft, huge, uncut meat bouncing between his legs while he's fucking Logan's cock. And believe me, it does get hard when it really counts, like when it's his turn to fuck Logan's ass.
To be honest with you, I've never been a huge Jessy Karson fan, for no other reason that personal taste in guys. But every time I see his pendulous uncut dick, I can't help but want it in my mouth. Badly. OMG! Couldn't I have fun with that. Forget about bending over for it, it'd just be so much fun to suck, particularly when it's soft because I could really bore under his foreskin with my tongue. Anyway, sometimes a dick is so hot that it doesn't matter who owns it. Right? And watching Logan Stevens suck Karson's monster turned me on a lot, especially because he can deep throat that thing and I love watching a fellow cocksucker with mad skills.
But I get a bone for Logan Stevens every time I see him. I find his scruffy, bad-boy look very sexy, and from what I can see, he's dirty in the sack. He's got a beautiful, big cock, too. But I love that picture of him with his ass arched in the air and the please-fuck-me look on his face. And indeed Jessy does fuck him and Logan fucks him back.
See more at Bareback That Hole