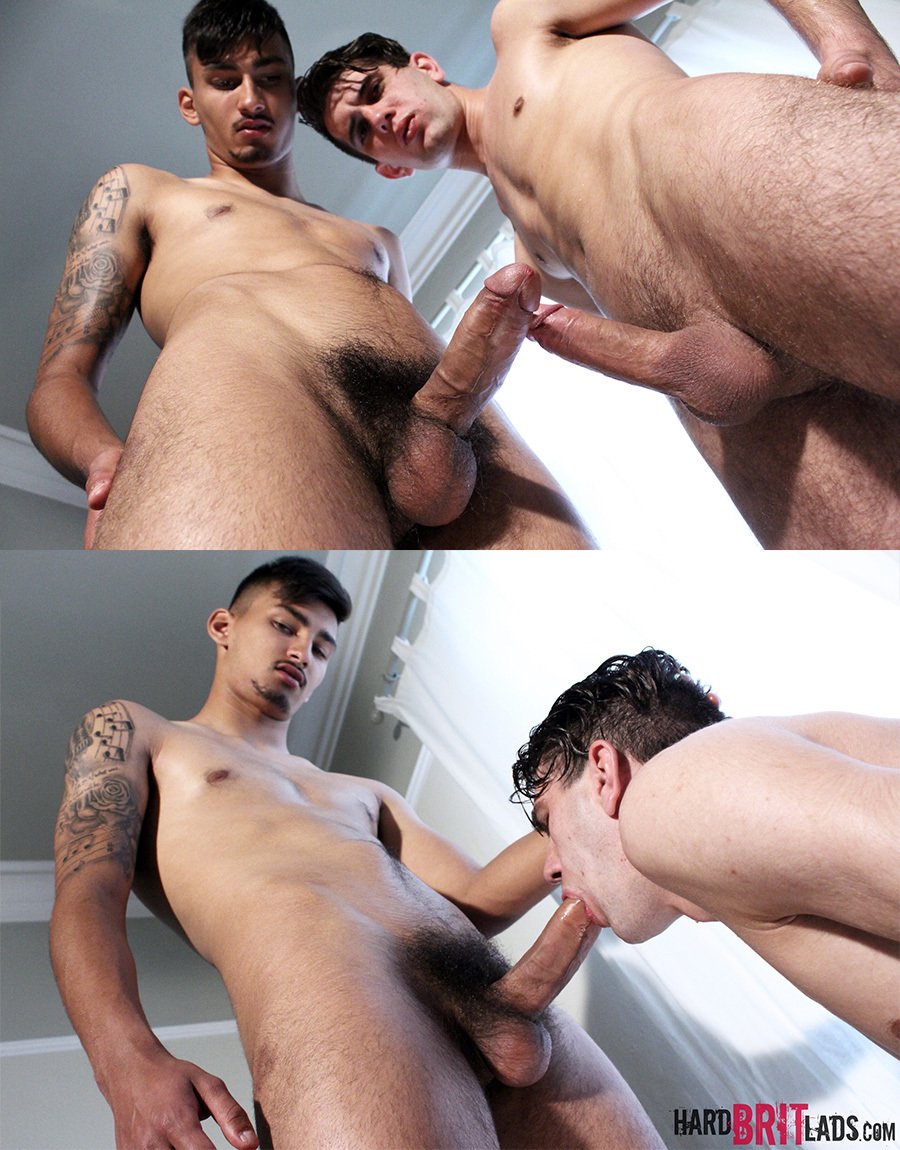 I've been anxiously awaiting this scene. Straight guy Liam Burlington showed up on Hard Brit Lads a few weeks back and I fell in love with his giant uncut cock. Gosh! It's a cocksucker's dream come true. When the producer asked if Liam was willing to do a scene with another guy he said, "Definitely, yes, I would." When the producer's follow-up question inquired if Liam had played with guys before, he smiles, "On the side, but that's a secret." So here's his first scene with a guy and it's definitely not on the side, nor a secret.
Liam Burlington is a nice looking lad. He's sporting some sexy chin scruff. He has a slim body with just a patch of fur on his belly and a few sprigs swirling around his nipples. When soft, his dick is heavy hanging and sheathed in foreskin, and when hard, it's big, thick, veiny and crowned with a perfectly-shaped, pink head. But none of this is what turns me on the most about Liam -- it's that dark, untrimmed bush of his. Good grief! Let me swallow deep and bury my face in those black pubes, his musk would be like a good hit of poppers.
Listen to me gush, I haven't even said a word about Ross Drake. He's a sexy guy too, shorter than Liam and certainly not as hung. He kneels and swallows Liam's fat cock, then unhinges his jaw and gulps down all but an inch of it. Liam holds his head and bucks in the back of his throat with short thrusts. The spoon fucking is the best because it gives us the best view of Liam's hard-on buried all the way inside Ross and this is also has the bottom cums.