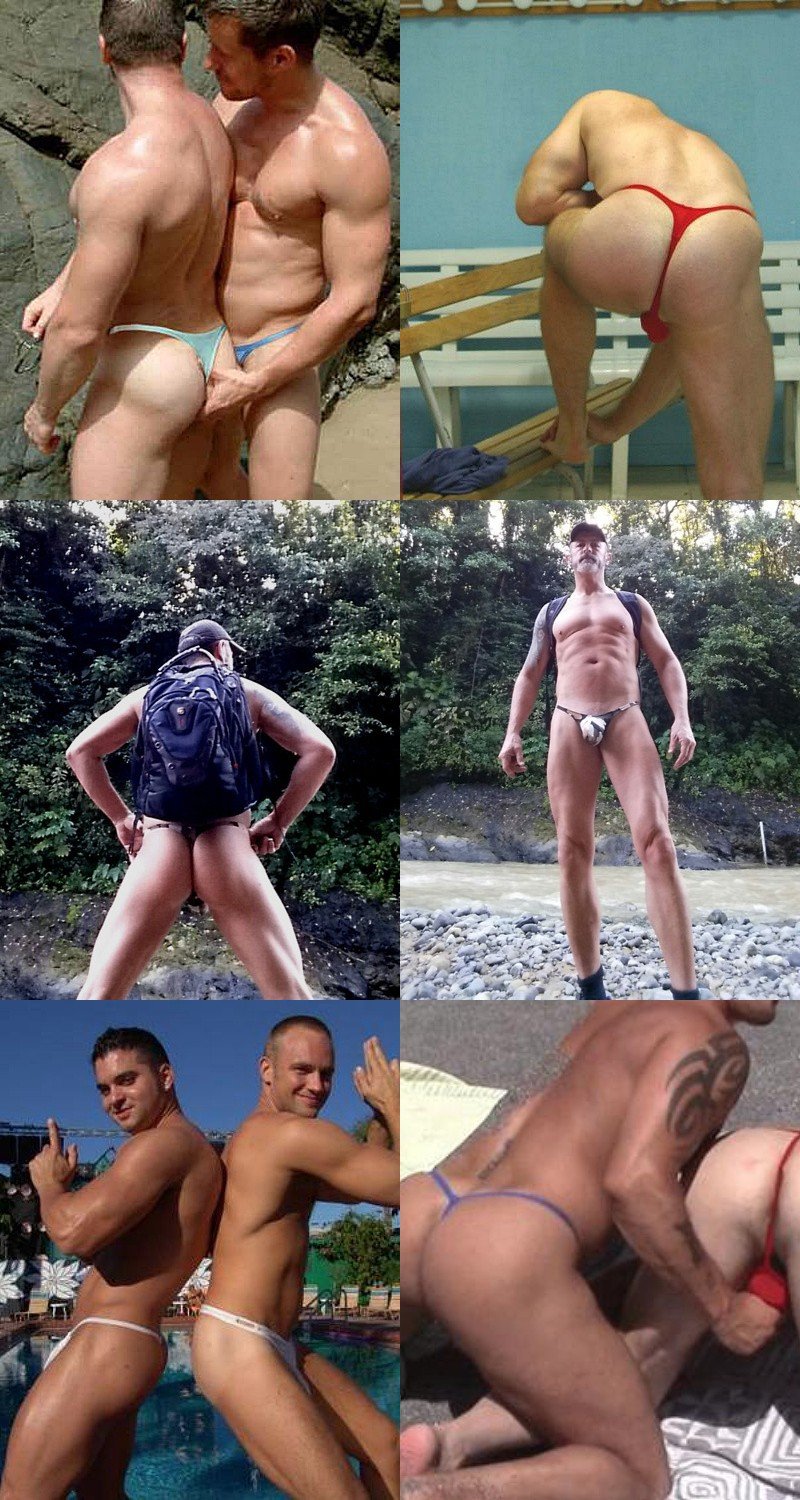 Prepare for your mind to be blown. And hopefully later tonight, your body will get blown too, but you'll have to find someone else to help you with that.
So the mind blowing thing is what is underwear and is not underwear at the same time? There's a hint in these pics. One big hint. One sweaty hint. One throbbing hint.
Thongs may not be the most practical invention except for the way they practically invite sex. And also hide any underwear lines if someone is checking out your rear view. And also make thong manufacturers enough money from such a small piece of fabric that they can buy several condos full of guys wearing even more thongs.
It's important to combine sex and real estate.
Hell, thongs are just fun to have in your underwear drawer and give as a little sleazy gift. And they can potentially even be worn in public mostly depending if you live in Thong City, Utah or not.
They highlight the bulge and expose the ass, so could be a good thing to wear to the gym. Give guys a perfectly, technically appropriate flash of your body and most of all your attention to your body. They'll know you're a thong guy and that you want to be seen.
Marriage to the CEO of thong manufacturing company can't be too far behind. And you can be the Director of Pouch Measurement. Just forgive each other your mutual pet peeves of seeing your husband constantly struggling pulling his thong out of his crack during important business meetings.