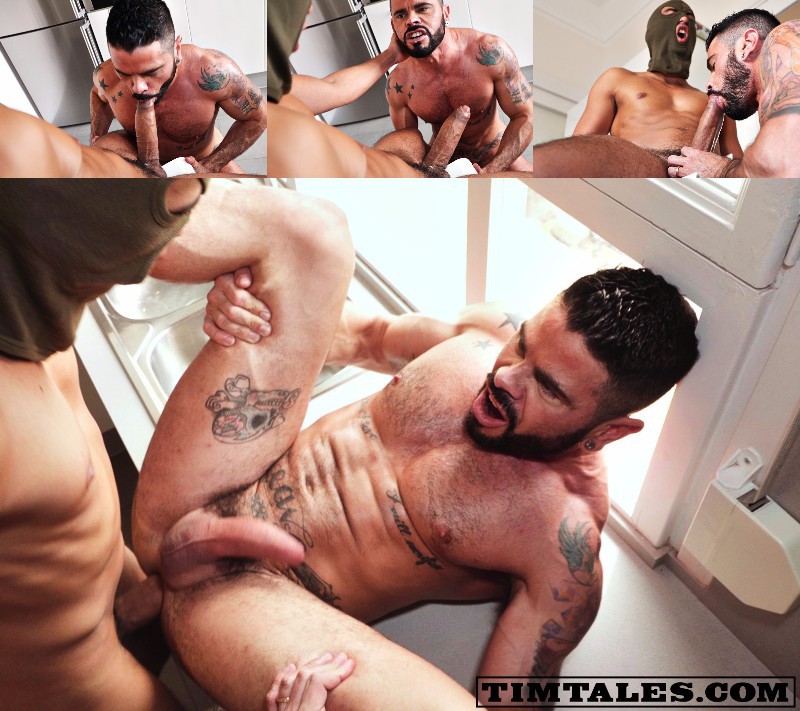 Watch Jaguar Fuck Mario Domenech on Tim Tales
Jaguar is back on Tim Tales and Spanish hunk Mario Domenech is seeing how much of his giant cock he can shove up his ass. Not only is Jaguar's cock big, but it's super fat, and quite a challenge. Come inside and see how Mario does.
Jaguar hasn't appeared on Tim Tales since Feburary 2016, and before that, it had been a whole year since he fucked on the site. So it's always a big deal when he shows up. I take it that since he wears a mask that he doesn't want the whole world knowing that he does porn, even though he's filmed flicks unmasked before as David Ken when he appeared on Hard Brit Lads in 2012.
Mario Domenech is the latest bottom who couldn't resist going a few rounds with Jaguar's monster meat. Even more impressive than the length, is the girth -- Jaguar's cock is one fat piece of meat. And while Mario can't really swallow much of it, his ass is another story. I love watching him ride Jaguar's fatty, plunging deep on it and snarling, "Come on!"