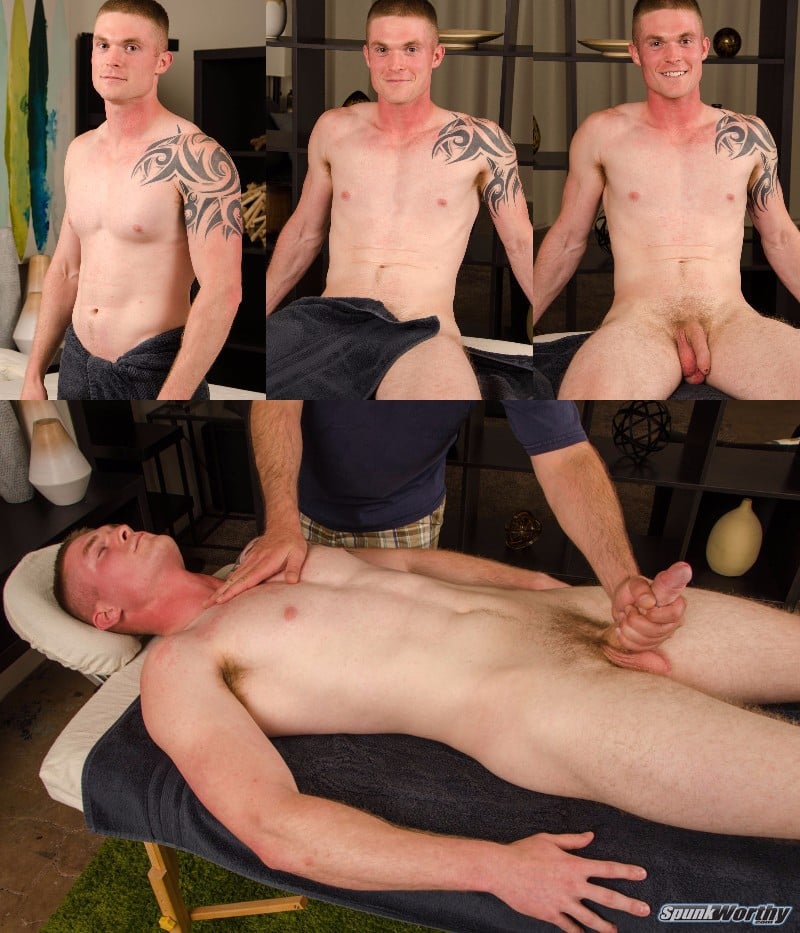 Watch Straight Guys Getting Happy-Ending Massages ... Blowjobs Too!
When I saw Logan's big dick in Jason's hand, I just knew that I had to see his Spunkworthy video. But I had no idea that Logan was a ginger, or that he had a furry butt, or that he was sporting foreskin. Wow! It's a trifecta of hotness.
Logan did his solo a few weeks back, and as site owner Jason always does, he offered Logan a happy-ending massage shoot. After a couple weeks had passed, Jason figured that Logan just wasn't into it. On the day before he was due to fly back home, Logan sent Jason an email. "Is that massage offer still on the table?" D'uh!
Logan has never had a happy-ending massage and he's never had any sexual experience with a guy. When Jason checked in with how he was feeling, Logan said, "Going with it. It's just a massage, right?" Sure. He starts face down on the massage table, and after a couple of minutes, his uncut cock starts plumping up. Flipping over on his back, Logan's cock is rock hard. Jason teases him a few times with light touches and strokes, but once Jason wraps his fist around Logan's shaft, it doesn't take long before he shoots a massive stream all the way up to his neck.